ABS Partners and PBS Real Estate Announce Merger
---
---
ABS Partners Real Estate and PBS Real Estate have merged, it was announced yesterday. The news follows the announcement earlier this week that Laura Pomerantz, founding partner of PBS Real Estate, has launched her own eponymous firm.
The two parties began talking about a potential merger in early February, Gregg Schenker, co-managing partner and president of ABS Partners, told The Commercial Observer. PBS Real Estate employees moved to ABS Partners' Union Square office yesterday.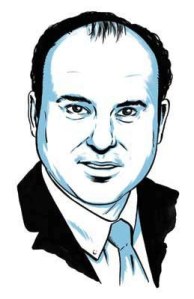 "We clearly recognized all [the PBS team] bring in terms of their depth of knowledge of commercial real estate, I'm thrilled we have been able to bring everyone together," Mr. Schenker said.
The PBS Real Estate team is led by John Brod, principal and founding partner. The firm closed a number of retail transactions in 2012, including DKNY's flagship location on Madison Avenue and two Joe Fresh flagships on Fifth Avenue.
"John brings to the table a host of capabilities, an established base of clients and a long history of closing major New York City transactions," Mr. Schenker added.
Also this week, Laura Pomerantz, a founding partner of PBS Real Estate, announced the founding of her own firm. The new firm, Laura Pomerantz Real Estate, is already working with a number of former PBS retail clients, including Levi's and Ted Baker, according to a statement.
"I'm not familiar with Laura's plan," Mr. Schenker responded when asked if the two business moves were related.  "She is a highly respected member of the New York City real estate community and a person I have great respect for."
Ms. Pomerantz did not immediately return requests for comment.