Hart Howerton Renews Lease for New York Headquarters
---
---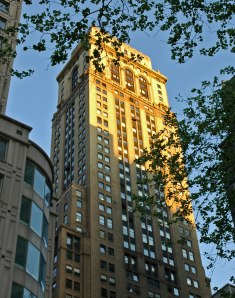 The global architecture firm Hart Howerton has renewed its 15,090-square-foot lease in Midtown.
The firm already occupies the entire 39th and 41st floors in the tower of the 48-story Art Deco building, each floor taking up a little more than 7,000 square feet for a total 15,090 square feet. The building also houses the Morocco Consulate and Napa Group, Inc., a long-time tenant of the building.
"Hart Howerton was really happy and they had their lease coming to an end in 2013," said David Berke, an associate director at Cushman & Wakefield who represented the tenant in the transaction. "[So] they wanted to renew and stay in the building. They've been there since 1983 and the floors worked for their operation."
"They looked at alternatives in Grand Central and Midtown South," added Mr. Berke. "But in the end, we decided that we were happy in 10 East 40th Street."
Mr. Berke was joined by his colleague, Stuart Romanoff, in representing the tenant. The landlord, Joseph P. Day, was represented by senior vice presidents Richard Brickell and Richard Teichman. Mr. Brickell and Mr. Teichman are also responsible for leasing out the remaining empty space, which ranges from 1,300 square feet to 8,000-square-fo0t full floors throughout the building.
Hart Howerton has been historically based out of two headquarters, one in San Fransico and one in New York City. The firm has even expanded to offices in London and, as of late 2010, Shanghai. The firm has worked with corporations and institutions to design spaces all over the world, including Lulu Island in Abu Dhabi, UAE and the Nashville International Airport.