Tribeca Pediatrics Signs For 2,500 Square Feet in Harlem
---
---
The progressive children's medical facility Tribeca Pediatrics has signed a 10-year, 2,500-square-foot lease at 2111 Frederick Douglass Boulevard in Harlem.
It will be the organization's 10th New York City facility. Tribeca Pediatrics also has a location in Jersey City, New Jersey.
Douglas Elliman retail group Chairman Faith Hope Consolo and Executive Vice President Joseph Aquino, along with Arthur Maglio, represented the tenant and landlord, Tahl-Propp Equities. Asking rents were $80 per square foot, "a very nice number for Frederick Douglass Boulevard and 114th Street," Ms. Consolo said.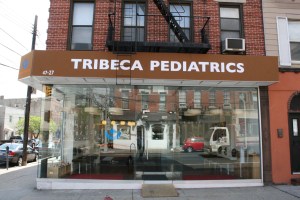 The opening of a new Tribeca Pediatrics branch is sometimes viewed as a bellwether of a neighborhood's transformation into an area popular with affluent young families. A Harlem outpost speaks to the famed neighborhood's ongoing gentrification and commercial metamorphosis.
"We're helping change all of Harlem–east, west, all over," Ms. Consolo said. "The neighborhood is getting better services, and this is a good community service. It's part of an overall revitalization." The previous tenant in the five-story building was a 99 cent store.
Ms. Consolo expects the group to open here in June after rehabbing the whole first floor of its duplex space and restoring the 113-year-old building's exterior. She singled out Mr. Maglio for the "tremendous job" he did on this negotiation and others in the neighborhood.
"Tribeca Pediatrics already did it in Tribeca, Chelsea, the Upper East Side, Williamsburg," Ms. Consolo said. "They'll build a beautiful facility that will be like a mecca and great traffic generator."