NGKF Chairman Shells Out $1 M. to Off-Broadway Advocacy Group
---
---
Jeffrey Gural, chairman of Newmark Grubb Knight Frank, has donated $1 million to the Alliance of Resident Theaters/New York, an advocacy group for nonprofit theaters that is building two new theaters in Hell's Kitchen, The Wall Street Journal reported.
In lieu of the hefty donations others have made to prominent Broadway venues, Mr. Gural, who sits on the Board of Directors at A.R.T./New York, told the Journal that he made the donation so that the city's smaller off-Broadway companies can have affordable space.
"Obviously people make big donations to arts organizations like the Metropolitan Opera, but I happen to enjoy off-Broadway," he said.  "I like Broadway, too.  I like the theater, and it's good for people like myself in the real-estate industry because it's one of the things that makes New York a desirable place to live because of its energy."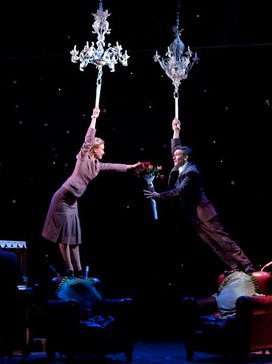 Mr. Gural has been involved with more than a dozen community groups, including his role at A.R.T./New York and as president of the Starlight Starbright Children's Foundation.  In 2010, he discussed his affinity for off-Broadway with The Commercial Observer, when he gave a concise review of the British play "Brief Encounter." 

"It was good," he said at the time.  "The best part about it, I like plays that are short.  It was 90 minutes without an intermission.  Those are my favorite plays."
The donation is "by far" the largest individual gift the group has received and it will go into a rental-subsidy fund for tenants of the new development of two new 99 and 150-seat theaters located at West 53rd Street and 10th Avenue, respectively, Virginia Louloudes, executive director of A.R.T./New York, told the Journal.
The two theaters will be located inside a high-rise rental and condominium complex called Archstone Clinton, spearheaded by Dermot Company.
The city required that Dermot provide space for nonprofit arts organizations because after the project displaced a local theater company, and the complex will eventually house three other theaters run by the 52nd Street Project and MCC Theater.