New York Civic Groups Team Up to Promote New Penn Station
---
---
The Regional Plan Association and Municipal Art Society have launched a campaign to promote the renovation of Penn Station and possible relocation of Madison Square Garden, it was announced today.
As previously reported by The Commercial Observer, Madison Square Garden is seeking renewal of its special permit application to operate an arena with more than 2,500 seats. Last month, Community Board 5 recommended any permit be restricted to 10 years. The application will also be reviewed by the Manhattan Borough President and City Planning Commission before a decision is made by the City Council.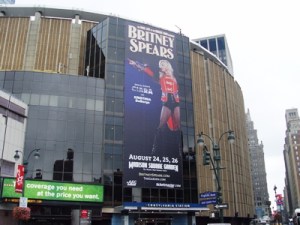 Proponents of renovating Penn Station argue the current layout of the transit hub contributes to overcrowding and renovation possibilities are hindered by the location of Madison Square Garden.
"As New Yorkers have learned over the past 50 years, a major transportation gateway and a major sports and music venue can't provide their customers with a high-quality experience while sharing the same site," said Robert Yaro, president of the Regional Plan Association in a statement. "That is why neither facility meets the needs of our great city."
The newly-formed alliance recommends approving a 10-year permit for the Garden, in line with CB5. That time frame would allow the city to reevaluate options for Penn Station and Madison Square Garden, including alternative sites for the arena, according to the statement.
"New York can have both a world-class train station and a first-class arena," added Vin Cipolla, president of the Municipal Art Society.
The City Planning Commission with hold a public hearing on April 10 to evaluate the Garden's special permit application.