Martin Scorsese Implores Amanda Burden To Revise Bowery Zoning
---
---
Martin Scorsese, who grew up on the then-mean streets of Little Italy, has joined the fight to slow the luxurious transformation of the Bowery. The director recently wrote a letter to City Planning Commission Chair Amanda Burden that announced his solidarity with the Bowery Alliance of Neighbors as the organization seeks revised zoning limits on the east side of the thoroughfare, a former Skid Row and, before that, theater and vaudeville destination.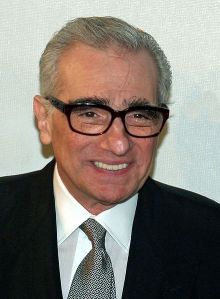 As towering new developments like the New Museum and Bowery Hotel have sprouted on the Bowery's east side, its western edge has maintained a low-rise skyline. That's because it falls under the protection of the Special Little Italy District, established in 1977, which caps building heights at 85 feet and mostly limits frontage to masonry. The Bowery Alliance of Neighbors wants to bring similar measures to the street's eastern half.
In a letter dated March 13th and posted on Bowery Boogie Mr. Scorsese wrote Ms. Burden saying he was a "lifelong supporter of the protection of [the Bowery's] history, character and integrity." He goes on to say that "the neighborhood and residents of the Bowery became clear catalysts for turning me into a storyteller"
Mr. Scorsese urges the CPC to "insure that the Bowery remains preserved and intact so its history continues to influence and inspire the upcoming artists of tomorrow" and not permit the unfettered growth of "high-rise apartment buildings and condos [that] only create more chaos, more disruption and ultimately offer the Bowery up to the elements of conformity."
Read the full letter here.