Lawsuits Claim Real Estate Companies Were Burned By Big Oil
---
---
Several real estate companies have reportedly sued two major oil companies, claiming they were scammed into buying oil contaminated with used car engine oil to heat their buildings.
In one of the back-to-back lawsuits filed in Manhattan court within the last few days, Madison Management and Carnegie LP, which is controlled by Related Companies, sued Hess Corp, Crain's reported.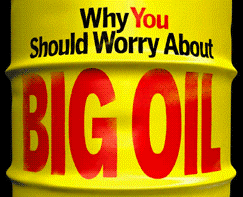 Hess Corp allegedly schemed a "blend game" in which thousands of gallons of heating oil was illegally mixed with used car engine oil – and other harmful waste products – then sold to building owners as No. 4 or No. 6 heating oil.
The same lawyers representing the plaintiffs in the Hess case filed a separate lawsuit against Castle Oil Corp. on behalf of another set of real estate companies, claiming the oil company engaged in a similar scheme to sell the "waste oil."
Both suits claim that the oil companies combined heating oil with used waste oil at a "third party facility" and then hired transportation companies to deliver the tainted fuel to unsuspecting customers.  The oil has little, if any market value, and contains metallic residue from engine parts that can damage commercial boilers and harm the environment, according to the suit.
"In New York City, only pure distillate, residual oil, re-refined oil, or a blend thereof may be used as heating oil," the plaintiffs wrote in the Castle Oil suit.  "Even if oil is re-refined for use as heating oil, it is criminal for sellers of No. 4 and No. 6 to misrepresent the composition of the oil they sell or to fail to disclose that the oil they sell has been reclaimed (used and filtered) or re-refined."
But the two major oil fuel distributors fired back.
"We reject the allegations of the suit," a Hess spokesperson told Crain's.  "We'll defend vigorously against it.  It is our policy not to blend heating oil with used oil, and require independent contract carriers to abide by that policy, and we received written assurances to that affect."
"Every day the laboratory at our bulk plant in the Bronx does an analysis of the product leaving the terminal," added Michael Meadvin, senior vice president and general counsel at Castle Oil.  "Everything coming out of the terminal complies with the legal specifications of the product involved.  It's all 100 percent legal."