Eltingville Shopping Center Welcomes Advance Auto Parts
---
---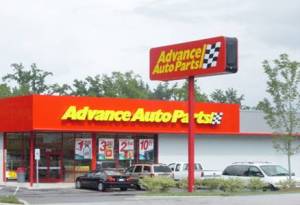 Advance Auto Parts will be opening a new location on Staten Island.
The auto-parts seller has signed a lease to take 6,800 square feet at Muss Development's Eltingville Shopping Center.  Located at 4310-4370 Amboy Road, the shopping center is accessible to over 300,000 residents within a five mile radius.
Advance Auto Parts is slated to open in the fall of 2013 and will be added to the company's nationwide portfolio of over 3,500 stores. The store will also mark its first on Staten Island, with the next closest location in Bayonne, New Jersey and Jersey City, New Jersey.
"The addition of Advance Auto Parts as another national retail tenant signals to the broader market that Eltingville Shopping Center is a quality retail destination with a local consumer base that wants and can support major brands," said Jason Muss, principal of Muss Development, in a prepared statement.
"We customized the space to fit Advance Auto Parts' particular operational needs, and believe it will thrive as a leading auto parts retailer for car-owners in the Eltingville Area," he added.
Muss Development was represented by its in-house broker, Nicholas Forelli, who is in charge of leasing at the shopping center. Marvin Harman of Pilskin Realty & Development Inc. represented Advance Auto Parts in the transaction.
Eltingville Shopping Center, constructed in 1976, encompasses roughly 100,000 square feet of office and retail spaces. Advance Auto Parts will join national retailers like Rite Aid, Subway, Perkins Restaurant as well as the offices of the United Federation of Teachers, FEMA, Allstate Insurance, and Sovereign Bank in the shopping and office center.
The shopping center is 6,200 square feet of retail space shy of full occupancy.