Brause Aims for Tech Tenants with Enlistment of Transwestern
---
---
Brause Realty has enlisted Transwestern to provide leasing services for its property at 254 West 31st Street, it was announced yesterday. The firm is aiming to attract technology companies to its Midtown South office building, according to David Brause, president to Brause Realty.
"It became obvious we wanted to change the direction of the building to one marketed toward that younger generation of firms and we thought Transwestern offered a good team," Mr. Brause told The Commercial Observer. The Transwestern leasing team will include Lindsay Ornstein, John Grotto, Aaron Kaufman and Debra Larsen.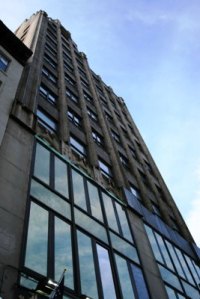 The building is fully occupied except for the sixth floor and Transwestern's leasing team has already received interest in the space, according to Mr. Brause. "We already have three offers on the floor significantly in excess of what we thought the market was for the space," he said. "Hopefully these tenants will land here and we will bring more like them to the building."
The bulk of the interest in the space has been driven by media, internet and technology companies, according to Ms. Ornstein. Grooveshark, a music streaming business, is a current tenant in the building and represents the type of businesses the firm is hoping to attract—young, exciting and vibrant, Mr. Brause added.
The building at 254 West 31st Street, located directly across from Penn Station, was built in 1926. The 15-floor building is comprised primarily of office space with additional street-level retail space. The building is currently in the planning stage of a renovation process, including updating the lobby, façade and entryway.
Brause Realty is also establishing a pre-build program, Mr. Brause noted. The pre-build will include a number of features which will be aesthetically appealing to media and technology firms, including glass-fronted office space and exposed duct work, Ms. Ornstein noted.
"We are very excited about the opportunity to help reposition and redevelop this great asset for the Brause family," Ms. Ornstein said in a statement. "Upon completion of the new lobby, façade and entry work, 254 West 31st Street will be the premier boutique loft building in the neighborhood. It is ideally position for tenants seeking high-quality creative space in a coveted Midtown South location, proximal to transportation."
Transwestern is new to the New York market, having opened their office within the last two years. The Brause Realty relationship is the first leasing assignment for the New York office. The privately-held firm operates 33 U.S. offices and has an additional 180 offices in 36 countries worldwide through a partnership with BNP Paribas Real Estate.
Established in 1927 as Brause Brothers, Brause Realty is today run by three generations of the Brause family. The firm's current portfolio totals in excess of 3 million square feet of commercial real estate space.