A Hotel Hip Enough for Justin Bieber? New Chelsea Development Site Could Yield the Next Chelsea Hotel
---
---
130 years after the historic Chelsea Hotel was marketed for $300,000, Massey Knakal is marketing a nearby hotel/commercial real estate development site at 113-117 West 24th Street for $79 million.
A lot has changed since 1883, the same year the Brooklyn Bridge was completed.
It was well before New York City eclipsed London as the most populous urban area in the world.  Modern soda pop was being developed in a lab somewhere, and Coca-Cola wouldn't hit shelves – with its two key ingredients, cocaine and caffeine – until 1886.  It would take a man named Bloomberg — Mayor Michael Bloomberg — 127 years to restrict abundant consumption of the potent elixir and similar tonics.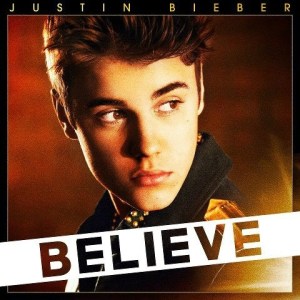 Prices, barring inflation, even for real estate, were much lower back in the late 1800's.  An entry into the Real Estate Record and Guide in January 1883 regarding the Chelsea Hotel proved that, as Curbed noted:
"A building, 12-story brick, with brownstone trimmings, flat for 40 families, 175 x 86, mansard, brick, and news patent roof, cost $300,000 – owner George M. Smith."
Changes have swept through the Chelsea Hotel during recent decades.  Once a mecca for bohemians, artists, writers and musicians, from Bob Dylan to Charles Bukowski to Iggy Pop, the famed "hotel" undergoes its own transformation, to the chagrin of some.
So, could 113-117 West 24th Street be the site of the next Chelsea Hotel – a new gathering for the hip and famous?  A new hangout for the Justin Beibers — who recently posted a shirtless picture on Instagram after passing out — and Miley Cyruses of the world?
You're probably thinking "no" if you're Gene Kaufman or Joe Chetrit, but a developer with a different vision could think otherwise.
Massey Knakal was unavailable for comment, but the firm was retained on an exclusive basis to arrange the sale of the site at 113-117 West 24th Street (a.k.a. 112-118 West 25th Street), where base zoning, plus 112,574 square feet of transferable development rights (which ownership purchased from adjacent parcels) allows for roughly 268,999 buildable square feet at the Chelsea development site.
"A potential bonus of 2.0 FAR is permissible by building a public plaza, further increasing the potential development to approximately 300,278 buildable square feet," according to marketing materials for the site.
Mr. Bieber might even appreciate those stats.
It is located in the heart of Chelsea, just west of the major mixed-use residential towers that run along Sixth Avenue; and it's nestled between the surging Midtown South and West Chelsea sub-markets, which are benefiting from the influx of creative tenants.
113-117 West 24th Street
,
Bob Dylan
,
Brooklyn Bridge
,
Charles Bukowski
,
Chelsea Hotel
,
Coca-Cola
,
Iggy Pop
,
Justin Beiber
,
Massey Knakal Realty Services
,
Michael Bloomberg
,
Miley Cyrus