660 Madison Avenue Welcomes Trevi Health Capital
---
---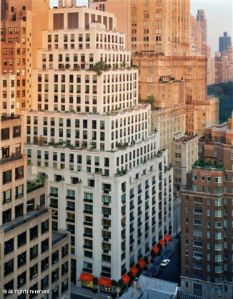 Trevi Health Capital will be moving a block north in Midtown.
The specialist investment firm that provides healthcare-focused alternative asset management will be relocating their offices from 110 East 59th Street to a block north at 660 Madison Avenue. The firm will trade in their office on the 33rd floor in favor of an 8,000-square-foot space on the 15th floor of 660 Madison.
Only half of the building's 500,000 square feet is available for rent as the iconic Barney's department store operates the first nine floors. Though Barney's owns the floors as separate condo interests, the department store grabbed 12,000 square feet on the 10th floor to house offices that were otherwise taking up department floor space.
Barney's expansion rides on the wave of several new tenants and recently LionTree LLC, a financial services firm founded by a former UBS executive, grabbed 10,400 square feet last fall.
The asking rent was not disclosed, but the building often fetches mid $90s to over $100 per square foot for the upper floors.
An exclusive leasing team from CBRE consisting of Paul Amrich, Neil King, and Sacha Zarba represent the landlord, Safra Real Estate, the real estate branch of the Brazil-based conglomerate Safra Group. The group acquired the trophy building in 2009 and pushed forth a capital improvement program in 2011 that installed new windows, elevators, entrances, and renovated the lobby.
Considering the building was bought on the verge of foreclosure, nearly 45 percent of the office space was vacant. The team from CBRE has been aggressively leasing the space out to lower the vacancy rate which stands above the market average.
Gordon Ogden of Byrnam Wood represented Trevi Health Capital and could not be reached for comment despite multiple attempts.