52 Cooper Square Welcomes MUJI
---
---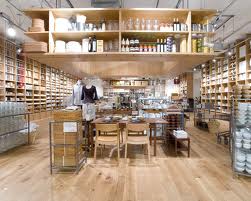 MUJI has inked a retail location in lower Manhattan.
The Japanese retail company will be opening their fifth New York location at 52 Cooper Square in Noho. The location will span 8,600 square feet on the ground floor of the building that was previously leased to Samsung.
"The landlord was looking for a world-class tenant," said Stanley Lindenfeld of Lee & Associates. "MUJI is a Japanese minimalist home accessories retailer with 500 stores internationally."
MUJI prides itself on its simplified design and, as the company states, "in its deliberate pursuit of the pure and the ordinary, achieves the extraordinary." This location will join a retail portfolio of 16 West 19th Street, 620 Eighth Avenue, 455 Broadway, and a simplified MUJI to GO in terminal five of JFK International Airport.
"A myriad of potential tenants, including dry retailers and restaurants, expressed interest in the property," said Mr. Lindenfeld. "Establishments were looking to take advantage of the upscale young singles, families, and students that populate the area."
The neighborhood has expanded in recent years with the addition of several upscale eateries and luxury residential building.
"It was inevitable the neighborhood would develop due to Cooper Union and NYU," said Mr. Lindenfeld on the rise of Noho in recent years. "The Minskoff building (51 Astor Place) added a renewed interest in the neighborhood."
Edward J. Minskoff Properties' 51 Astor Place takes the place of the recently demolished New York Film Academy Cafe and will span 400,000 square feet and 12 stories when completed.
Mr. Lindenfeld was joined his colleague Mr. Henry Goldfarb in representing the landlord, 52/54 CSQ Realty LLC, in the transaction. Christopher Okada of Okada & Company represented MUJI.