Winick Team Wins Exclusive Chipotle Assignment
---
---
Winick Realty Group Executive Vice President Kenneth Hochhauser, Senior Vice President Daniel Spector and Senior Managing Director Diana D. Boutross have been tapped as the exclusive leasing agents for Chipotle Mexican Grill, The Commercial Observer has learned.
The Winick team will aid Chipotle as it continues to expand throughout the five boroughs, Long Island and northern New Jersey. The "fast-casual" chain opened in Colorado in 1993 and now counts over 1,400 locations in the United States, Canada, England and France. There are nearly 50 New York City stores today, 10 years after the company began its local efforts.
"Growth will continue in Manhattan as people continue to dine at Chipotle," Mr. Hochhauser said. "The boroughs are now underrepresented, but we have deals in Brooklyn, Queens and Staten Island that we're working on. And we're starting to penetrate the Bronx."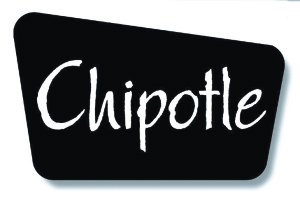 The brokers are pursuing standalone and mall sites ideally between 1,600 square feet and 2,400 square feet.
Chipotle gained notice as a fast food chain that was quick to embrace the national appetite for locally and humanely sourced ingredients. Its website stresses its focus on making "food with integrity" and, whenever possible, without the taint of antibiotics and hormones. McDonald's shed its shares in the company in 2006 after buying a controlling interest in 1998.
Messrs. Hochhauser and Spector declined to offer specific details of Chipotle's future expansion plans. But Mr. Spector, a founding co-partner of Winick's New Jersey office, said the company's growth in the Garden State has held steady at about seven or eight stores per year for the past couple years.
"It's so popular because they're very conscious about where they purchase their food," Mr. Spector said. "The original target market was a younger crowd, but it's reaching out beyond that. A lot of people are trying to eat things that are good for them now."
Mr. Spector mentioned the serialized Mexican grills Qdoba and Baja Fresh as competitors in New Jersey. "I think in New York City it's a little different," Mr. Hochhauser said. "The competition is seen less from national chains and more from premium local players."
Mr. Hochhauser has worked with the company since 2002, and Mr. Spector has been involved with their expansion for nearly three years.
"I'm not going to say it has cult status," Mr. Spector said. "But people do travel far to get this food. They're loyal customers. It's a great company to work for. You feel good about the food."