Office Condo Up for Sale at 666 Broadway as Non-Profit Funding Dries Up
---
---
Amid an increasingly difficult economic climate for non-profit organizations, the Funding Exchange (FEX) is closing the doors it opened at 666 Broadway in 1986, listing its office condo for sale through Rudder Property Group for just under $6.5 million, The Commercial Observer has learned.
The 8,621-square-foot condo makes up the entire fifth floor in the 13-story, 100,000-square-foot corner building in the NoHo area of Lower Manhattan.  FEX purchased the condo in 1986 for $850,000, when the neighborhood was little more than a shadow of what it is today.
"Times are changing… new buyers are building this B-class nonprofit into a first-class Midtown South office building," said Michael Rudder of Rudder Property Group, who sealed the exclusive marketing opportunity last week.
The building was converted to an office condo in 1985 and was designed to be purchased by non-profits.  Since then the area has experienced explosive growth, fueled in part by New York University's stronghold in the neighborhood and the rise of nearby Midtown South as a tech mainstay.  But constrained funding in the post-recession climate has led to the downfall of many of the city's non-profit groups, including at least two others in the building.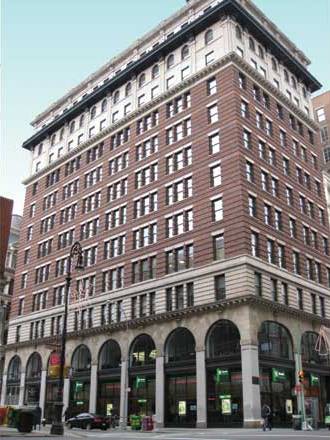 "Like many other non-profit organizations, the Funding Exchange is being forced to make difficult decisions in the current economic climate," read a statement issued by FEX after its Board of Directors voted unanimously to cease operations.  "Across recent years the national office of the network, based in New York, has faced a continuous decline of revenues, particularly in general operating support."
As no-longer-profitable companies are forced to call it quits, the bright side of the equation is the influx of creative and business tenants into the loft-like spaces that feature 12-foot ceilings and abundant natural light.
Non-profits Community Access Group and Urban Justice Center are among the former condo owners in the building forced to move out in recent years, but that gave rise to new, gut renovated offices for real estate firm The Wings Group and Tibi Fashion, which built its space into a high-end fashion showroom.
"Businesses within a variety of different industries who want to take advantage of great financing to own their own space have been buying up these types of spaces," Mr. Rudder said.  "These days a lot of people see the value in owning space in this great neighborhood."
Longtime condo owners that remain in the building include The Center for Constitutional Rights, The Harper's Magazine Foundation, The Trust for Public Land and Tibi & Andrews Building Corp.
FEX and its 16 member funds provided funding for organizations seeking social change, helping donor-activists decide which organizations to support with grants.  Up until recently, the organization helped give away over $15 million annually, according to its website.
666 Broadway
,
Community Access Group
,
Funding Exchange
,
Michael Rudder
,
New York University
,
Rudder Property Group
,
The Center for Constitutional Rights
,
The Harper's Magazine Foundation
,
The Trust for Public Land
,
The Wings Group
,
Tibi & Andrews Building Corp
,
Tibi Fashion
,
Urban Justice Center