Newcastle Realty's Late Year Pickups Highlight Record Fourth Quarter for Investment Sales
---
---
Real estate investment firm Newcastle Realty Services purchased neighboring apartment buildings at 656 and 759 St. Nicholas Avenue in Harlem for a combined $5.6 million from Colorado-based real estate firm Aimco late last year, city records posted yesterday show.
Sellers sought to unload properties before looming capital gains tax hikes as December wound down, a main reason why the fourth quarter was the strongest investment sales quarter in two and a half decades.
The firm paid $4.4 million for the six-story, 20,640-square-foot property at 656 St. Nicholas Avenue, which features 30 residential units; and $1.2 million for the building at 759 — a 5,666-square-foot, four-story building with nine units.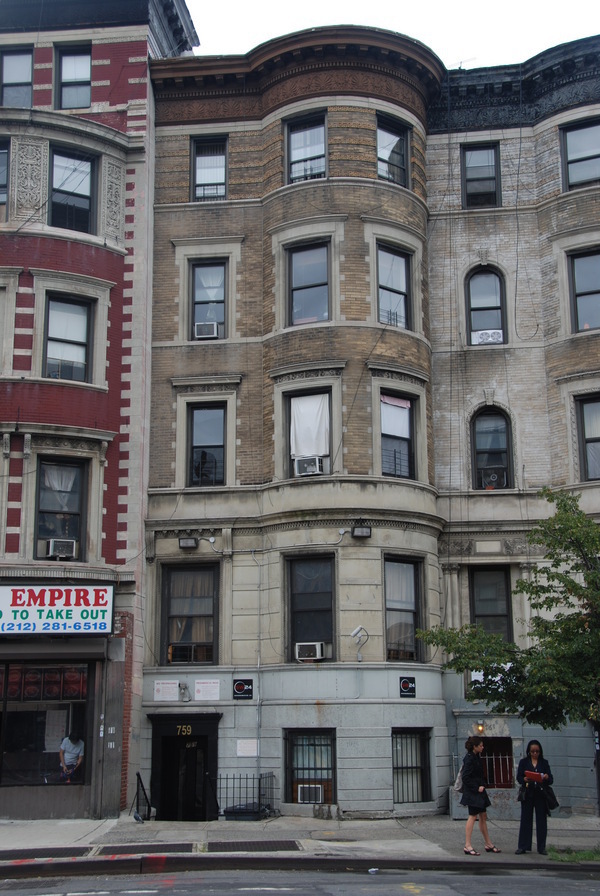 The firm did not return calls seeking comment, but the purchase comes on the heels of reports that the firm purchased a 70,000-square-foot Upper West Side property at 380 Columbus Avenue for $50 million from Joben Realty Associates in another deal that closed at the end of December.
That property features 58,205 square feet of residential space (43 units) and 11,795 square feet of retail.
"It was a wonderful opportunity," Margaret Streicker Porres, Newcastle's president and founder told The Real Deal when that deal was made public.
The fourth quarter had the most sales in at least 25 years, as well as the lowest inventory levels for any quarter since 2000, according to The Elliman Report, compiled by appraisal firm Miller Samuel Inc. on behalf of Douglas Elliman.  There were 2,598 in the fourth quarter, according to the report.
"People already on the fence on whether to buy or sell may have moved forward their plans before 12/31 since whatever form they take in 2013, taxes were assumed to be higher," Jonathan Miller, president and CEO at Miller Samuel Inc. told Curbed when the report was released. 
Newcastle Realty Services, founded in 2004, manages over 2,000 housing units throughout the five boroughs of New York City.
380 Columbus Avenue
,
656 St. Nicholas Avenue
,
759 St. Nicholas Avenue
,
Aimco
,
Curbed
,
Douglas Elliman
,
Jonathan Miller
,
Margaret Streicker Porres
,
Miller Samuel Inc.
,
Newcastle Realty Services
,
The Elliman Report