Manhattan Wardrobe Agrees Renewal at 245 West 29th Street
---
---
Manhattan Wardrobe Supply Inc., has inked a seven-year renewal for a 7,600-square-foot space at 245 West 29th Street, The Commercial Observer has learned. Asking price for vacant space in the building is in the 30s per-square-foot, according to Perry Mesmer, executive managing director at Colliers International, who represented the tenant.
The building at 245 West 29th Street is a 17-floor, 100,000-square-foot building located between Seventh and Eighth avenues.
Colliers International has worked with Manhattan Wardrobe for close to 15 years, Mr. Mesmer said. "I've known them for years and they feel comfortable working with me simply because of our past relationship," he added.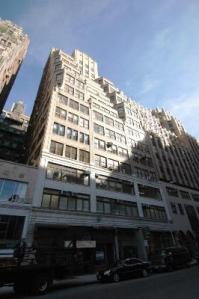 As part of the renewal process, Colliers International showed Manhattan Wardrobe a number of properties both in and out of the neighborhood.
"Were negotiating on another space for quite a while and then when we compared it against staying; typically it's always best to stay where you are," Mr. Mesmer said.
The process of analyzing other opportunities and settling on renewal took approximately 10 month, according to Mr. Mesmer. "It is a fabulous location, which is why the tenant ultimately decided to stay where they are," he said.
There are provisions built into the lease where if Manhattan Wardrobe needs to expand to adjacent floors, they can negotiate based on availability, Mr. Mesmer noted. "They have the ability to expand if they want and space is available," he said.
Manhattan Wardrobe primarily does business with New York's theatre professionals, according to a statement.
Michael Moorin, senior managing director with Newmark Grubb Knight Frank, represented the landlord.