Lovely Bridal Shop Waltzes into TriBeCa With 10-Year Lease
---
---
Here comes the Lovely Bridal Shop after signing a 10-year lease at 182 Duane Street in TriBeCa.
The 2,500-square foot ground floor space, between Hudson and Greenwich Streets, features an additional 2,000-square-foot lower level.  A small backyard patio sits behind the all-glass doors that line the rear of the lower space, giving the shop a tucked-away, oasis-like feel that the owners sought, brokers involved with the deal said.
"This space just blew them away," said Ross Kaplan, with Newmark Grubb Knight Frank, who represented the tenant with Kate Cohen.  "When they walked in the door they fell in love.  It was just what they were looking for because it's got a great feel to it, very clean-looking, with great ceiling heights."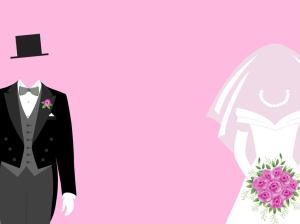 Mr. Kaplan said he led the tenant on a search through Chelsea, the Far West Side and the Flatiron District before finding the well-positioned TriBeCa space.
"It's a quaint little block that will be inviting for the high-end designers, customers and others that will be visiting the store," Mr. Kaplan said.
He said the asking rent was $23,000 a month and that the final negotiated price fell within range.
Ceilings on the 2,500-square-foot ground floor feature 11-foot, six-inch ceilings, while the lower level has nine-foot ceilings.  The column free space features wood floors, a large skylight and three oversized glass doors on the ground floor.  Two similar glass doors on the lower level lead to the 275-square-foot private outdoor area.
"This tenant was just a great fit for them," said Roxanne Betesh at Sinvin Real Estate, who represented the landlord with Sarah Shannon.
"It's a very contemporary design with a beautiful staircase leading to the lower level," she added.  "It's nice and bright because of the skylight and the big windows in the back."
Other retailers in the area include The Ludlow Shop by J. Crew, Bouley, Nili Lotan, Mondocane, Burden, Laughing Man Coffee & Tea and Duane Park Patisserie.
The store is across the street from Duane Park and less than a block away from the Washington Market Park.
Owners at Lovely Bridal Shop could not be reached.
182 Duane Street
,
Bouley
,
Burden
,
Duane Park Patisserie
,
J.Crew
,
Kate Cohen
,
Laughing Man Coffee & Tea
,
Lovely Bridal Shop
,
Mondocane
,
Newmark Knight Frank
,
Nili Lotan
,
Ross Kaplan
,
Roxanne Betesh
,
Sarah Shannon
,
Sinvin Real Estate
,
The Ludlow Shop