JLL's Ryan Masiello Joins View The Space as Chief Revenue Officer
---
---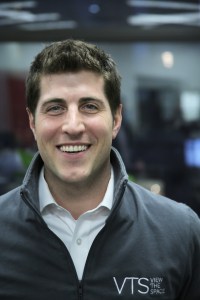 Jones Lang LaSalle's Ryan Masiello will be jumping ship to View The Space as Chief Revenue Officer. VTS, one of the fast growing commercial real estate start-ups, is revolutionizing the way brokers, tenants, and landlords interact in commercial real estate transactions.
"Our goal is to centralize what has historically been a very fragmented process and in doing so we can offer landlords a plethora of real-time data about what's happening in their portfolios," said Mr. Masiello. "Technology is finally starting to change the way real estate transactions are executed both locally and globally, a movement VTS is pioneering, and something I am proud to be a part of."
Mr. Masiello will be leaving his post as a senior vice president of Jones Lang LaSalle where he worked for over nine years and brokered over 2 million square feet of office deals.
"Ryan always looks at things with one foot in the present and one foot in the future," said Peter Riguardi, the president of Jones Lang LaSalle. "His whole approach to real estate is progressive, given his drive and energy, so he will be sorely missed at JLL."