Colson Patisserie Signs 4,000-Square-Foot Industry City Lease
---
---
Colson Patisserie inked a roughly 4,000-square-foot lease at 220 East 36th Street in the Industry City complex, The Commercial Observer has learned.
The space will include a working bakery and a retail cafe component of the Belgian bakery, which opened its first Brooklyn location in 2006 at 374 9th Street in Park Slope. Colson will not be the only Industry City tenant with sweet tooth appeal: Blue Marble Ice Cream and Tumbador Chocolate already produce confections in the 16-building, 1.1-million-square-foot Sunset Park compound.
Julius Chabbott, director of real estate at Industry City, represented the landlord. Colson represented itself.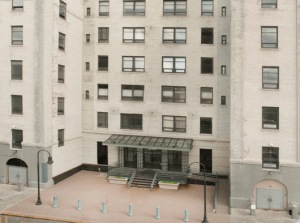 Colson owner Yonatan Israel is primed to add to the industrial area's surprising olfactory delights. "Here, we are…able to leverage our working bakery to market our café as we can appeal to passerbys' sense of smell, sight and taste from the intoxicating aroma of our pastries lingering throughout the air to the exquisite baked art we showcase in the front-facing windows," Mr. Israel said in a prepared statement.
"Colson Patisserie recognized the potential with this space and its ability to effectively serve as a unique hybrid-retail location," Mr. Chabbott said in a prepared statement. "Through its strategic use of the square footage, Colson Patisserie benefits from the exposure of Industry City, and our tenants can enjoy having this world-class eatery right around the corner."
Mr. Israel and representatives from Industry City could not immediately be reached for comment.