Wizard Studios Moves Their Magic to Brooklyn
---
---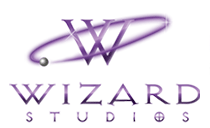 Wizard Studios will be consolidating their operations to a warehouse in Brooklyn.
The event production company will be taking an 8,000-square-foot lease at 305 Ten Eyck Street between Morgan Avenue and Waterbury in East Williamsburg. The warehouse has approximately 1,000 square feet of office space and 7,000 square feet of warehouse space.
"Wizard Studios had an office in Chelsea and a warehouse in the Bronx and were looking to consolidate both office and warehouse under one roof," said Jacques Wadler of Kalmon Dolgin Affiliates. "Wizard Studios plans to build a sound stage in the new space."
"By moving their office out to East Williamsburg the company will be saving a lot of money," he added. The property includes drive-in doors and fifteen-foot ceilings as well.
Mr. Wadler was joined by Vincent Lopez as the exclusive brokers for the tenant. Joseph Nicholas of the same firm represented the owner and landlord, Suzanne Potenec.
"The new building is located in the East Williamsburg Industrial Park which was once a manufacturing/warehouse area and is now being settled by artists, musicians, entrepreneurial startups, and craftsmen," Mr. Wadler noted about the building. "The building is two blocks away from the Grand Street 'L' subway station. You can be in Union Square within 20 minutes."
Wizard Studios prides itself on unique and award winning special event visioning, appealing to Fortune 500 companies as well as non-profit agencies, cultural institutions, and tourist destinations.