Sherman Cohen, Real Estate Developer Who Transformed Third Avenue Into Residential Destination, Dies at 91
---
---
Sherman Cohen, the real estate developer who propelled Cohen Brothers Realty & Construction Corporation into the ranks of the city's top development firms, has died.  He was 91.
Mr. Cohen, known for his quick wit and sharp dress, founded the company with his two brothers in 1959, later building it into a New York City mainstay along with his son, Charles Cohen.
"It's the end of an era," Charles Cohen said about his father.  "He pioneered new neighborhoods and improved the quality of life in so many communities across the city.  He built big residential buildings in areas where people at the time were not looking to build or live."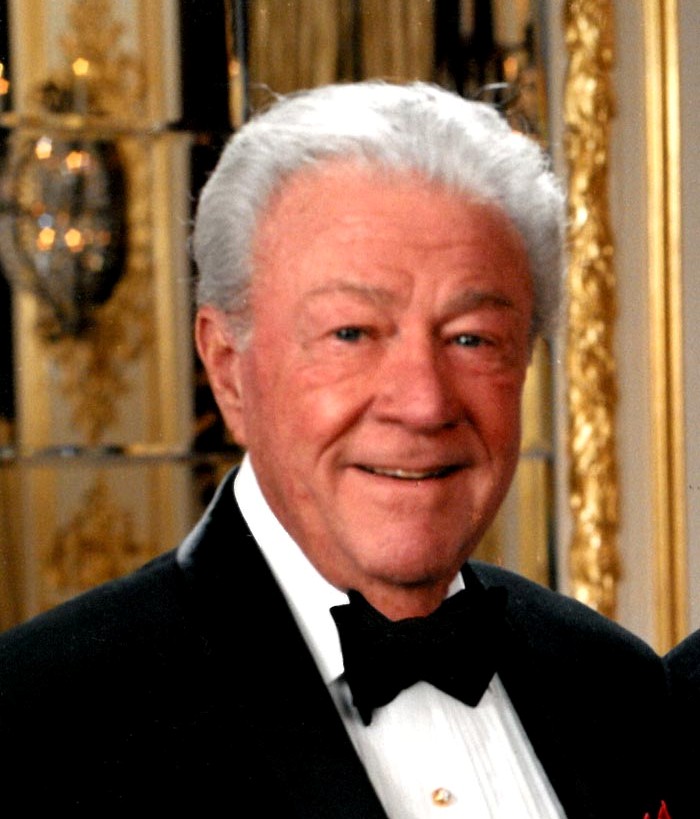 From the Upper East Side to Downtown Brooklyn to Roosevelt Island, Mr. Cohen and his brothers help shape the Manhattan skyline, perhaps most notably transforming Third Avenue from a tenement-lined thoroughfare to a destination for high-end commercial and residential development.
"It was a different time.  They came to New York as outsiders and adopted New York as their own," Charles Cohen said.  "That's what makes New York strong and great."
He leaves behind a legacy of contributions to the New York City landscape that took shape under his guidance, including the red granite, full-block 780 Third Avenue, and pioneering office buildings at 475 Park Avenue South and Three Park Avenue.
"It was a lot of vision.  There were always plazas, covered pedestrian spaces and parks and art and landscaping, contributing to the quality of life and the betterment of the communities surrounding the properties," Charles Cohen said.
Born in Suffolk, Virginia, and raised in Newport News, Sherman Cohen worked in his family's haberdashery stores before relocating to New York City in the late 1940's with his older brothers, Mortimer and Edward.
The Cohen brothers were the youngest Oldsmobile dealers in America after World War II before they formed Cohen Brothers Realty & Construction Corporation, which built and managed high-rise residential buildings on Manhattan's East Side.
The firm started developing Class A office towers throughout Manhattan in the late 1960's, and today, under the leadership of Charles Cohen, the company's national portfolio has expanded to 12 million square feet of commercial Class A buildings in New York, Los Angeles, Houston and Southeast Florida.
Mr. Cohen became as well known for his philanthropy as he was for his New York City office skyscrapers and luxury residential towers.  He and wife Gloria established the Sherman and Gloria H. Cohen Pavilion at Greenwich Hospital, the Sherman and Gloria H. Cohen Career Center at The College of William and Mary, and they made contributions to Lenox Hill Hospital, The State of Israel, Israel Bonds, United Jewish Appeal and The Albert Einstein College of Medicine, among others.
"It was part of his philosophy – it's not about what you're taking in life, it's about what you're giving in life," Charles Cohen said.  "It was always something that was close to him and something important to him.  It wasn't just, write a check and go away.  It was the idea of using money in a meaningful way to improve the quality of life for others."
He received a Doctorate of Humane Letters from the College of William and Mary in Williamsburg, Virginia, along with broadcaster Tom Brokaw and former Supreme Court Justice Sandra Day O'Connor.  He also served on Governor Hugh Carey's task force committee with respect to the disposition of the World Trade Center.
A resident of Manhattan and Palm Beach, Florida, Mr. Cohen was the son of Rae and Elias, beloved husband of Gloria for 61 years, and is survived by his devoted son of Charles and daughter Robin, and grandchildren Brooke, Alexis, Ross, Austin, Rex and Blake.
475 Park Avenue South
,
780 Third Avenue
,
979 Third Avenue
,
Charles Cohen
,
Cohen Brothers Realty
,
College of William and Mary
,
Decoration & Design Building
,
High Carey
,
Oldsmobile
,
Sandra Day O'Connor
,
Sherman Cohen
,
Three Park Avenue
,
Tom Brokaw
,
World Trade Center