Related Residential Building 'The Monterey' Could Fetch $300 M.
---
---
Related is selling The Monterey, a posh Upper East Side luxury apartment building at 175 East 96th Street, The Commercial Observer has learned.
Sources familiar with the offering said the company hopes to score bids in the $250 to $300 million range for the 29-story tower, which means the firm could snag nearly $575,000 for each of its 522 units.
The announcement came as a surprise to some, as Related built the building in 1993 and has a reputation for hanging on to things.
"I think everybody is surprised when related sells something… they are predominately long-term holders," the source said.  "But I always say that even the best gardens need pruning once in a while, and once every couple of years they sell an asset."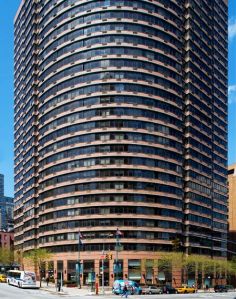 "People like to buy from Related because they run a really good building," the person added.
Marketing materials obtained by The Commercial Observer that were distributed by Eastdil Secured, which is exclusively marketing the property, state that rents in the building range from $3,125 to $3,795 and that the building has over 350,000 rentable square feet.
Because of its size and number of units, the building appeals to a range of investors – from Real Estate Investment Trusts to high net-worth individuals to overseas investors looking to get into the residential game in New York City – the source said, citing the upside in the rents as a major draw.
"Unlike buildings in the area that have 80 units, you can get a lot of economies of scale," the source said.  "It's like having three buildings in one."
A Related spokesperson referred questions to Eastdil Secured, but Doug Harmon, a senior managing director who is leading the marketing efforts, declined comment.
The Monterey is an 80/20 building, so 80 percent of the apartments are market rate and 20 percent are reserved for low-income tenants.  Owners are incentivized with access to tax-exempt bonds to finance construction.
The building includes a fitness center with lap pool, cardio equipment, outdoor patio with BBQ, and a recently renovated rooftop sundeck with a private party space that offers panoramic views of the city's skyline.  It's near the 92nd Street Y, the Guggenheim Museum, The Metropolitan Museum of Art, the Whitney Museum of American Art and multiple subway lines.