Nationwide Demand for Office Space Surges in Q4, but Manhattan Leasing Activity in 2012 Lags Compared to 2011
---
---
Demand for office space across the nation surged in the fourth quarter of 2012, with New York placing second only to San Francisco in terms of rent growth, but new office leasing in Manhattan for 2012 failed to rival 2011's breakthrough performance, the latest industry data shows.
U.S. office markets absorbed 20.1 million square feet in the fourth quarter, up from 7.1 million square feet in the third quarter, which resulted in the strongest quarter of demand for office space since pre-recession 2007, according to Q4 2012 data from Cassidy Turley.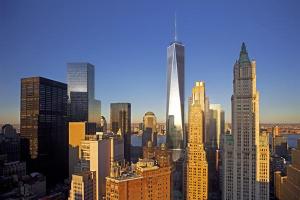 The news comes despite economic uncertainty related to the fiscal cliff and fear of a double-dip recession that stunted growth in the preceding quarters.
"There clearly was pent up demand forming in the office sector," said Kevin Thorpe, chief economist at Cassidy Turley, in a statement.  "The job numbers have been reasonably healthy for quite some time, but the office demand data have been largely disappointing.  This report suggests the office sector is finally falling in line with the momentum we are observing in the rest of the economy."
The top 10 strongest markets in terms of year-over-year rent growth were San Francisco, with 14.5 percent in growth; New York, with 10.4 percent; Salt Lake City, at 10.3 percent; Silicon Valley, at 10.2 percent; Columbus, OH, at 8.5 percent; and Houston, at 6.9 percent.
But while a separate report from Cushman & Wakefield, which put average year-end Manhattan rents at $57.54, showed 6.4 million square feet of Manhattan leasing activity in Q4, which was the highest of the year, it wasn't nearly enough to propel 2012 to the peak set in 2011.
The total of 23.2 million square feet in new leasing activity – at a 9.4 vacancy rate – in 2012 marked a nearly 23 percent decrease from 2011, when there was 30.1 million feet of new leasing activity – the highest total since 2000.