IN-SPEYER-ING: Tishman Speyer President Rob Speyer on REBNY
---
---
In July, the Real Estate Board of New York announced that Rob Speyer, 43, president and co-CEO of Tishman Speyer, would succeed Mary Ann Tighe to become its youngest chairman ever. Stepping in this month, he is the third successive generation of his family to hold the post—also a first in the organization's 117-year history. Though he might have a reputation as being media-shy, Mr. Speyer's success in real estate is no secret—his company has completed $6 billion in new transactions and raised $4.5 billion of new equity since 2010. Mr. Speyer sat down with The Commercial Observer last week for a rare interview to discuss his new appointment, his agenda for REBNY in 2013, following in his father and grandfather's footsteps, and the best way forward for New York City as global competition ramps up.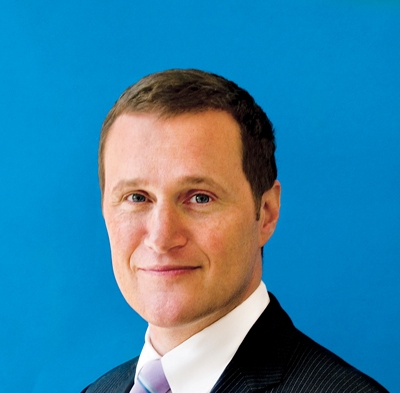 The Commercial Observer: What were you doing when you heard the news that you had been appointed as REBNY's youngest chairman, and what did you think?
Mr. Speyer: I remember it precisely. I was in China. I was in a hotel in Shanghai. It was somewhere between 6:00 and 6:30 in the morning, and I was on my way to the gym in the hotel when my cellphone rang and it was Steve Ross. Steve Ross said, "I'm calling on behalf of the past chairman of REBNY, and I have some great news—we would like you to be the next chairman." Obviously it stopped me in my tracks. I never made it to the gym that morning. Needless to say, it was a wonderful way to start my day in China.
Did you see it coming?
No. There are so many industry leaders that are part of REBNY. I would not have expected this honor, especially at this age. It's an honor I didn't expect, and it's a challenge that I look forward to taking on. It's a room full of wisdom and experience, and people are very generous with their time and their involvement, and I will look to capitalize on that.
What was the response like from your colleagues at Tishman Speyer?
My colleagues here are also among my closest friends, and we love to celebrate each others' personal and professional successes. None of this would be possible if we didn't have an incredibly talented group of executives at the company. We're a very tight-knit group.
Why do you think you were selected? 
We run a global business. I spend a good deal of my time outside of the United States, in some of the fastest-developing economies in the world, and I think we've developed a unique set of perspectives on what is working in other major cities. And I think that bringing those perspectives to New York and to REBNY should have a positive impact on our ability to help shape New York.
New York faces a significant challenge for the 21st century. We are in effect a victim of our past success, and cities around the world are trying to capture the spirit that was essentially created in New York in the 20th century. We need to keep innovating to stay on top. We need to keep attracting and retaining the most talented people. People are more portable in the 21st century. They can choose to live in Hong Kong and London and Shanghai and São Paulo, and New York has to keep upping its ante to be the magnet for the most talented people in the world.
What are some of the ways New York can achieve this?
I spend a lot of time in Beijing and Shanghai, and the flights between the two cities were fairly unpredictable, just like they are between New York and Washington, and New York and Miami. And so they built a high-speed train to connect the two cities. It now takes you five hours to get from the center of Beijing to the center of Shanghai. It's completely predictable and it's incredibly comfortable, and they got it done in a matter of a couple of years. The ability of the Chinese to create massive infrastructure improvements has been the wonder of the world. The United States is going to have to keep innovating on the infrastructure front.
I think working with our next mayor and continuing to work with our great governor on infrastructure programs is a critical component for New York's agenda. Train transportation is just one example, which is the most dramatic that I can think of.
New York starts with the most important advantage, which is that people love to live here, and every year it attracts the best and the brightest from colleges and universities across the United States. Human capital, among all the variables, will be the biggest determinant in New York's future success. Human capital leads to innovation, innovation leads to economic growth, economic growth leads to jobs, and it becomes a self-reinforcing dynamic.
Christie's
,
cornell
,
Delmonico Hotel
,
Julius Tishman
,
Mary Ann Tighe
,
Montefiore
,
Real Estate Board of New York
,
Rob Speyer
,
Robert V. Tishman Founder's Chair
,
Rockefeller Center
,
St. Patrick's Cathedral
,
Steve Ross
,
Technion
,
Timothy Dolan
,
Tishman Speyer