Historic Lenox Lounge in Harlem Set to Reopen at 333 Lenox Avenue
---
---
The owner of the old Lenox Lounge in Harlem has signed a 15-year lease on a new beginning at 333 Lenox Avenue.
The renowned Harlem jazz club, founded in 1939, is set to reopen sometime this summer after owner Alvin Reed was forced to move from the club's neighborhood staple just two blocks away at 288 Lenox Avenue, due to an insurmountable rent increase.
The original location was host to performances by jazz greats including Billie Holiday, Miles Davis, and John Coltrane.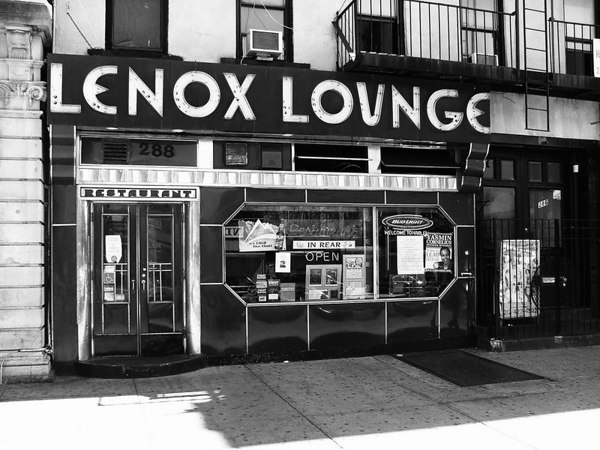 "I'm very excited that we were able to get them into this space," said David Chkheidze, a director of retail leasing at Massey Knakal Realty Services who exclusively represented the landlord with Lev Kimyagarov.  "This is an iconic location and I have loved jazz all my life, and the first time I came to Harlem it was because of the Lenox Lounge."
Mr. Chkheidze said that he and Mr. Kimyagarov were on the verge of signing another tenant into the space when Mr. Reed's lawyer, Tyreta Foster, reached out to him and landlord Jacqueline Allmond, leading to a last minute negotiation and signing of the lease on New Year's Eve.
Michael Coker, a broker with Halstead Property, represented the tenant.
The lease has a 10-year renewal option, and the rent is somewhere in the neighborhood of the $10,000 per month asking rent, Mr. Chkheidze said.
The new space consists of approximately 1,500 square feet on the ground floor and 1,200 square feet of basement space, and it will feature much of the original interior.
Mr. Reed brought a truckload of items from the old location that will be used to recreate its original Art Deco vibe, and the new space will also include a lounge area and a backroom with a skylight.
"Mr. Reed really loved that back area," Mr. Chkheidze said.  "It's not as large as the old location, but it has a unique backroom for VIP guests."
Mr. Reed, who could not be reached for this article, purchased the club in 1988, bringing back the live jazz premise and later restoring the classic Art Deco interior.  He was forced out of the iconic watering hole when the rent was reportedly doubled from $10,000 to $20,000 per month.
"Just as I restored Lenox Lounge in 2000, I am determined to expand the brand just two blocks away," Mr. Reed said in a prepared statement.
Richard Notar, a managing partner of the Nobu Japanese restaurant chain, took over the original space at 288 Lenox Avenue, which left some diehards fearing that he might turn the club into a Japanese restaurant.  But he has said that the club will remain, renamed Notar Jazz Club.
In addition to hosting a long list of jazz acts over multiple decades, the Lenox Lounge was featured in numerous big and small screen scenarios, including its appearance in the 2000 remake of the film Shaft, American Gangster, a pilot for the show Mad Men, and an episode of New York Undercover.
Notable neighborhood retailers include Harlem's famous eateries, Sylvia's and Red Rooster, late night hotspots Corner Social and Cove Lounge, as well as national tenants Starbucks, CVS, and H&M.
"The new Lenox Lounge is going to reinforce the energy on the block," Mr. Chkheidze said, denying that the rebirth of the old and new locations could lead to a rivalry.  "I don't think so – this is all good for Harlem."
288 Lenox Avenue
,
333 Lenox Avenue
,
Alvin Reed
,
American Gangster
,
Billie Holiday
,
Corner Social
,
Cove Lounge
,
CVS
,
David Chkheidze
,
H&M
,
halstead property
,
Jacqueline Allmond
,
John Coltrane
,
Lenox Lounge
,
Lev Kimyagarov
,
Mad Men
,
Massey Knakal Realty Services
,
Michael Coker
,
Miles Davis
,
New York Undercover
,
Notar Jazz Club
,
Red Rooster
,
Richard Notar
,
Shaft
,
Sylvia's
,
Tyreta Foster