Grind Opens Second Location at 1412 Broadway
---
---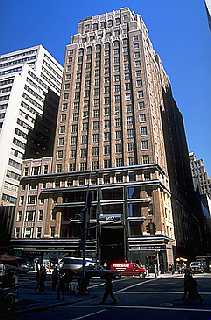 Grind LLC has grabbed a new space in the Garment District.
The self-described "22nd century platform that helps talent collaborate in a new way" will be opening a new office at 1412 Broadway. The office will span the entire 22th floor of 14,374 square feet.
Grind creates a members-only workspace and community out of the offices with invite-only memberships. The memberships also come in the form of a $500 monthly pass or a $35 daily pass, subject to availability. The company has also adopted a set of Grindisms, or phrases that illustrate the work culture and community, including some of the following: "more balls, less chains," "jobs blow," "unwork in progress," "titles suck," and "if it ain't broken, make it better anyway."
"This is their second location," explained Gregory Postyn, an associate director of Walter & Samuels. "They opened their first location about a year and a half ago at 419 Park Avenue South."
Mr. Postyn, an in-house broker for 419 Park Avenue, had negotiated their previous deal as well. Grind returned to him in an effort to open their second location at 1412 Broadway.
"The central location and easy access to transportation," Mr. Postyn said were the drawing points of the building and the office. "[There are] lots of windows and lots of light."
Mr. Postyn was the sole broker in representing the tenant. Mitch Arkin, Michelle Walker, Jonathan Fales, Emily Weber and Michael Tranfalia of Cushman & Wakefield represented 1412 Broadway in the transaction.
The asking rent was $50 per square foot.