Commercial Broker Confidence on the Rise, but Lags Residential Counterparts
---
---
Broker confidence levels have been restored after a dip caused by Hurricane Sandy, but commercial brokers remain less optimistic than their residential counterparts, according to data from REBNY's Broker Confidence Index released last week.
At 8.12 in December 2012, based on a scale of zero to ten, the average confidence rating for commercial and residential brokers combined was the second highest since REBNY began tracking the data in June 2012 (with the record of 8.55 set in September 2012).
In the aftermath of Hurricane Sandy, the rating had dipped to 7.55 in November.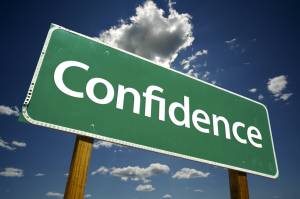 "We have found that our Brokerage Division members, both residential and commercial, have been increasingly confident in the market overall," said REBNY President Steven Spinola, in a statement.  "We anticipate that confidence levels will continue to increase as the economy improves overall and the city continues to recover from the impacts of the storm."
But the confidence rating among residential brokers was nearly a full point (0.9) greater among residential brokers.  The residential confidence rating rose from 8.33 in November to 8.57 in December; while the commercial confidence level, despite a greater jump, topped out at 7.67 in December after rising from 6.77 in November.
"The increase in the Residential Overall Confidence Index can be attributed to the resilient and steady sales market as a whole despite fluctuating market conditions in certain areas, particularly those impacted by the storm," according to a statement from REBNY.
When brokers were asked about their expectations of the market six months from now, the average for both residential and commercial brokers rises to 8.31 (8.78 residential vs. 7.85 commercial).
"There's some modest optimism going forward," Michael Slattery, REBNY's senior vice president for research, told The Commercial Observer.   "One of the things driving that is the recovery from Sandy.  The other is that the election is over… also, the economy has continued to improve and the city continues to create jobs."
Survey data was collected monthly via anonymous online surveys.
"Our broker confidence index offers a perspective on the market that is not currently available," Mr. Slattery added in a statement.  "The survey respondents are the professionals who are on the ground and know the market best.  It is their perceptions of the market that can give us the first glimpse of positive and negative changes coming our way."