Cautious First Quarter, Positive Investment Sales in 2013 – Avison Young
---
---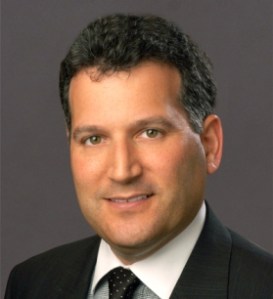 Canadian real estate services company, Avison Young, is predicting a cautious first quarter, despite reporting impressive sales in New York City's investment sales market.
Strong sales was a hallmark of 2012's fourth quarter, influenced by economic uncertainty due to so-called 'fiscal cliff' negotiations between President Barack Obama and Congress. Sellers chose to place assets on the auction block in the hope of closing deals prior to the New Year and avoiding having to pay increased capital gains taxes.
In 2012, the total volume of sales rose 46 percent since 2010, and 87 percent since 2009, according to figures released by Avison Young's New York offices last week. Investors will continue to feel bullish in New York's market and sellers will look to profit from current interest rates, said Jon Epstein, principal with the firm's capital markets group.
The firm predicts that real estate sales will increase in 2013, reaching as high as $35 billion total sales, over $32 billion in 2012. Avison also predicts that New York's market will see an average price increase, edging up to between $550 and $575 per square foot this year. Interest rates could decrease to as low as 4.5 percent.
"Interest rates will likely remain low throughout 2013 unless we see a change in the Federal Reserve System policies," Mr. Epstein wrote in a prepared statement. "The current low interest rate environment will continue to assist the deleveraging process but lower loan-to-value ratios will apply pressure to recapitalization."
Looking back on the market impact on Tropical Storm Sandy, future building layouts will be set down with an eye toward keeping essential systems safe from flooding, Mr. Epstein said. Overall, money injected into lower Manhattan as part of the city's recovery measures could wind up stimulating the local economy, he said.
Concern over flood and storm impact has created an opportunity for real estate services firms to work closely with data center clients. "Anybody who relies heavily on their data centers is going to be moving them out of the city," said firm principal with tenant representation, Michael Leff.
Avison is currently assisting a data center landlord, 1547 Realty, market its 230,000 square foot facility in Orangeburg, New York. The firm has been receiving a lot of interest from financial services and technology tenants – both downtown and elsewhere – looking for off-site services, he said. "We had some activity prior to the hurricane but activity has significantly picked up post-Sandy," said Mr. Leff.
The Orangeburg site is outside of the utility network of both New York City and New Jersey, making it attractive to potential data center tenants. The site also has adjacent area to develop another 300,000 square feet of data center space.