Capstone Equities Pays $14.25 M for Retail Development and Potential Air Rights Play
---
---
Capstone Equities has scooped up a prominent retail corner location at 1-9 Flatbush Avenue in Brooklyn, with plans to reposition the retail and potentially use the air rights on the current structure to tack on a residential component, sources tell The Commercial Observer.
City records confirm that the firm paid $14.25 million for the two-story property, and a source familiar with the company said the plan is to draw in a stable retailer then assess the options to use the 50,000 square feet of air rights to build residential units – and possibly dormitories.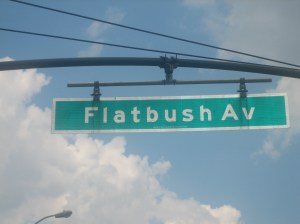 A local university has expressed interest in creating the latter, the source said.
The retail space features 200 feet of wraparound frontage and the potential for 40 feet of ground-up signage, and it's located across the street from the Nevins Street 2, 3, 4 and 5 Mass Transit Authority subway stops.
The firm has received interest at "all levels," the source said, adding that a number of banks, Zara, Chipotle and Starbucks are among the recognized brands that might ultimately fit the bill for the space.
It was not immediately clear if the existing 14,000-square-foot structure would remain, or if it would be razed to make way for the new development plans because Capstone Equities did not return calls seeking comment.
The firm, which also owns neighboring 30 Flatbush Avenue, is giddy over prospect for redevelopment at the property, hoping to capitalize on the momentum of a neighborhood experiencing a storied comeback, the source said.
The rebirth of the neighborhood comes with the emergence of the long-awaited yet controversial Barclay's Center, the City Point Development and "new" Fulton Mall, which are suddenly luring posh retailers previously unheard of in the area, as well as some 4,000 new residential units that are set to come online.
The company's property at 30 Flatbush Avenue is a 232,000-square-foot, six-story building.  The office portion is net leased to Con Edison until 2027, while the retail portion is currently leased to Chase Bank and CVS pharmacy.
The seller, former tenant Kansas Fried Chicken, Inc., could not be reached for comment.
Capstone Equities is owned and managed by Joshua Zamir and Daniel Ghadamian, who according to the firm's website have a combined 25 years of experience in real estate sector, placing over $200 million of equity and purchasing over $1 billion in assets over the last five years.
1-9 Flatbush Avenue
,
30 Flatbush Avenue
,
Barclays Center
,
Capstone Equities
,
Chase Bank
,
Chipotle
,
City Point Development
,
Con Edison
,
CVS
,
Daniel Ghadamian
,
Fulton Mall
,
Inc.
,
Joshua Zamir
,
Kansas Fried Chicken
,
Mass Transit Authority
,
Zara