Big Box Retail Opportunity Could Capitalize on Western Queens Growth
---
---
Massey Knakal is marketing a massive lot for long-term net lease at 39-19 21st Street for $1.5 million, hoping to capitalize on the rapid development occurring in western Queens.
Neatly tucked between a number of strategic roadways and two rapidly changing neighborhoods, the 100,000-square-foot lot on the corner of 39th Avenue and 21st Street sits between Long Island City and Astoria, Queens.
"It's rare to come up with this large a footprint along a main drag," said Benjamin Fox, executive vice president of retail leasing with the firm, who is exclusively marketing the property.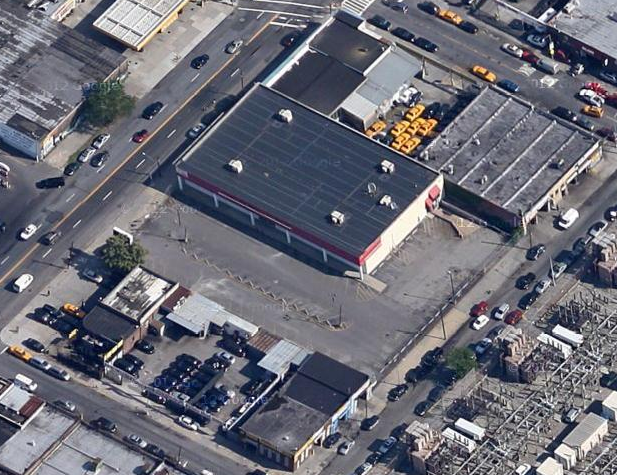 A 16,000-square-foot warehouse formerly occupied by Staples currently sits on the lot, along with a number of buildings that will likely be razed when new development plans are set into motion.
"Those can be knocked down with a sneeze," Mr. Fox said, adding that the retail scene in the area has failed to  keep up with the burgeoning development and population in surrounding neighborhoods, leaving a void to be filled.
Mr. Fox is currently in talks with supermarkets, fashion retailers, automobile dealerships, storage companies and a number of other interested parties and he said the lot would be split up for the right mix of tenants, as current zoning allows for as-of-right retailing for multiple entities.
Located just five minutes from the Midtown Tunnel and 59th Street Bridge and two blocks from the access bridge from Roosevelt Island, 21st Street is the main artery between the two neighborhoods, with easy access to Roosevelt Island.
Astoria has become the most popular neighborhood in Queens over the past decade, popular among residents in their 20s and 30s who were swayed away from exorbitantly high Manhattan rents.
Capitalizing on that neighborhood's success, major development projects have spearheaded Long Island City's redevelopment, including Tishman Speyer's 3.5-million-square-foot Gotham Center, which it sold to H&R REIT last year for $416 million; and Rockrose's 800,000-square-foot 10 Court Square project.
Rezoning and consequent new development in Long Island City is estimated to have added 30,000 new daily office workers and 35,000 new residents to the area over the last decade, according to the city's Economic Development Corporation.
Just a few blocks from the 21st Street opportunity, a vacant seven-story building at 37-19 Crescent Street was purchased by Tuck-It-Away earlier this month for $6.1 million, as reported in The Commercial Observer.
37-19 Crescent Street
,
39-19 21st Street
,
Benjamin Fox
,
Gotham Center
,
H&R REIT
,
Massey Knakal Realty Services
,
New York City Economic Development Corporation
,
Rockrose Development
,
Staples
,
Tishman Speyer
,
Tuck-It-Away