Adidas Lands at Hudson Square
---
---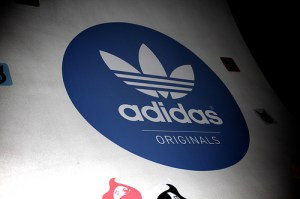 International athletic apparel company, Adidas, signed a 10-year, 15,220-square-foot lease at Trinity Real Estate's 435 Hudson Street. The space will be used by the company's US-based marketing team as a showroom and event venue.
The asking price was $65 per square foot.
The new location is a relatively short walk from Adidas' other location at 610 Broadway and, said John Moxley, executive vice president with Jones Lang LaSalle, which represented Adidas. The company closed on the deal the week of Christmas.
"They initially wanted to be east of Broadway, south of Houston," Mr. Moxley said. "As we looked at the market we expanded that a bit." The three to four search for space came up against a lack of vacancy, eventually finding 435 Hudson Street, which met the company's requirements.
The space has 12 to 14 foot, refinished ceilings, "immaculate" floors, an impressive kitchen and an abundance of glass in the front offices, explained Mr. Moxley. The previous tenant had been Epoch Films.
The former printing building – located between Leroy and Morton Streets – was built in 1931, boasts over 290,000 square feet, features an art deco lobby and is currently home to L'Oreal, Freemantle Media, @Radical Media, Deluxe. "It's got that mixture of old and new that's very attractive to these creative tenants," said Peter Fontanetta of Trinity, who brokered the deal along with Marc Packman.
Initially offered as a sublet, Trinity chose to work directly with Adidas on a deal. "We were very interested in doing a deal with someone as premier as Adidas," Mr. Fontanetta.
The building is one block from the 1 Subway Line, has state-of-the-art security and on-site management.
Other Trinity tenants operating in the fashion and apparel space are Philip Lim, Tory Burch and Atelier.
435 Hudson street
,
610 Broadway
,
Adidas
,
deluxe
,
epoch films
,
freemantle media
,
Hudson Square
,
john moxley
,
Jones Lang LaSalle
,
L'Oreal
,
Peter Fontanetta
,
radical media
,
Trinity Real Estate