Women In Commercial Real Estate Speak Out On Industry's Increased Diversity, Room For Improvement
---
---
Faith Hope Consolo omits names but doesn't mince words when she describes her visits to Real Estate Board of New York meetings in the late 1980s.
"I once walked into a Stores Committee conference. Back then it was this little club. And some bozo—I won't say who—said, 'What are you doing here? Why don't you try residential real estate?'" said Ms. Consolo, chairman of the retail group at Douglas Elliman.
Rosemary Scanlon, dean of NYU's Schack Institute of Real Estate, recalls some incredulous replies when she told people she was an economist. "They'd look at me and—in all seriousness—say 'Oh, home economics. You must be a good cook,'" said Ms. Scanlon.
Upon hearing that Jennifer Carey, president of the Association of Real Estate Women and JLC Environmental Consultants, had majored in biology in college, "people all assumed I was a nurse," said Ms. Carey.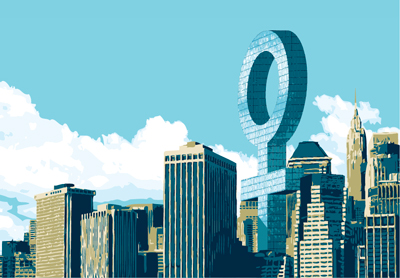 While official numbers are hard to pin down, no one denies that a gender imbalance pervades New York commercial real estate. The most optimistic ballpark figures show women making up around 40 percent of the industry, and the gap seems especially stark in the high-octane "rainmaking" executive tiers that give the business much of its glamorous edge. But just as indisputable is the increased presence of women over the past decade, from winners of the Deal of the Year award to seats on the REBNY board of governors. There's a long way to go, but, as the ad says, you've come a long way.
Women were woefully underrepresented in commercial real estate during the go-go 1980s, when New York was on the cusp of its dramatic resurgence after a long crime-ridden era of malaise. But that period forged a promising class of female professionals that included several of today's brightest stars. MaryAnne Gilmartin, executive vice president of commercial and residential development at Forest City Ratner Companies, was among the Ed Koch-era standouts.
"It's fascinating to look back at where it was in the '80s," Ms. Gilmartin said. "There wasn't a single woman on the REBNY board of governors. Women made up less than 5 percent of the industry. There were no women running companies with more than 15 employees. Look, we were prohibited from wearing slacks."
There was no codified discrimination against women in commercial real estate 25 years ago. But the industry's tight-knit elite ranks were difficult for newcomers to penetrate, given the family dynasties that dominated the field (and to a large extent still do). "Particularly in New York, a lot of the big real estate companies were family-owned, and the sons took over once their fathers retired," Ms. Scanlon said.
Commercial real estate's fraternal culture extended from the literal to the figurative sense. "There was this whole macho thing in the late '80s and early '90s," Ms. Consolo said. "I didn't take part in that. I'm still a girly-girl." Nevertheless, Ms. Consolo and her peers realized that forming partnerships, and friendships, with the men at the helm of the industry and its many moving parts was critical.
"I don't think it was just perception; there were barriers," said Mary Ann Tighe, New York tristate region chief executive officer at CBRE Group. "As always, the barriers to entry had to do with the composition of the industry on the whole. If the lenders and the potential clients are all men, it makes the effort to connect that much more complicated and nuanced." Change came, however incrementally, thanks to two main factors: the nationwide cultural shift that brought women into the workforce in droves—in February 2010, a report from the Labor Department showed women holding a majority, 50.3 percent, of the country's nonfarm payroll jobs for the first time in history—and the explosive growth of real estate as an economic engine in New York. Real estate represented less than 20 percent of the city's tax base in 1985; today, it accounts for more than half of it.
"Society has changed," said Steven Spinola, president of REBNY. "Also, you must give credit to the women who initially broke in—[Ms.] Tighe, obviously, Tara and Darcy Stacom, a whole bunch of others—and demonstrated that you can be damn good on the commercial side, no matter your sex."
Today, 43 percent of REBNY members are women, outpacing the total number of members in 1985. Ms. Tighe became the 116-year-old lobbying organization's first female chairman in January 2010. Women make up 31 percent of the industry's Special Interest Group. The change has been pronounced outside of membership rolls and within the industry's cheerier precincts. "One of the things that's become obvious over the last decade is how our banquet looks different and, frankly, much better," Mr. Spinola said. "There are more dresses and fewer black ties."
As for aspiring brokers, Ms. Scanlon pointed out that 28 percent of Schack's freshmen students are women, compared with 24 percent of Schack on the whole. More notably, 31 of Schack's 74 international students, or 42 percent, are women. "What that tells you is these young women know they can come to NYU, get a New York degree, as it were, then come back and break into the city," Ms. Scanlon said.
AREW
,
Douglas Elliman
,
Faith Hope Consolo
,
Forest City Ratner Companies
,
Jennifer Carey
,
Mary Ann Tighe
,
MaryAnne Gilmartin
,
NYCrew
,
NYU Schack
,
Real Estate Board of New York
,
Rosemary Scanlon
,
Steven Spinola
,
CBRE