Restaurant Supply Store Leaves Bowery for Brooklyn
---
---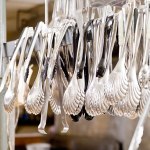 Attias Oven Corporation will be relocating its store from the Bowery to Brooklyn.
The restaurant equipment supplier will be moving to a 5,600-square-foot ground floor space at 926 Third Avenue in Greenwood, Brooklyn. The supplier has an extensive product line including pizza ovens, mixers, rotisseries, gyro machines, grills, pita ovens, and custom-made-restaurant equipment.
"[The company] left Bowery because the area was changing into high-end apartments, restaurants, bars and galleries," said Jean Cook, senior director of sales and leasing of Kalmon Doglin and broker on the transaction. "Attias had been there for 40 years [and they] wanted to continue the business."
Attias Oven Corporation was primarily looking in the Gowanus and Sunset Park area for convenience from the city. The building is close to both the Gowanus and Prospect Expressways as well as the BQE and Belt Parkway.
"They liked the landlord at Industry City and the plans for the property's future and surrounding neighborhood," further explained Mrs. Cook. "[They] chose the Sunset Park location because they liked the visibility on 3rd Avenue, and that they could get a store front on 3rd Avenue and display equipment on sidewalk as they did on the Bowery."
Mrs. Cook was the exclusive broker on the transaction, representing the tenant and the landlord, Industry City Associates.
The Bowery  has been redeveloping since Whole Foods landed a store on the corner of Bowery and Houston. Several new high-end bars, restaurants, and retail stores have opened within the past few years up the Bowery to Cooper Square.