Marcus & Millichap Arranges $3.5M Sale of Chelsea Townhouse
---
---
Marcus & Millichap has arranged the sale of a five-story, 4,788-square-foot townhouse at 402 West 22nd Street in Chelsea for $3.5 million, The Commercial Observer has learned.
The property consists of a total eight units:  six studio apartments, a single one-bedroom duplex, and a three-bedroom duplex on the ground floor.
The building is situated in the heart of West Chelsea, just off the corner of West 22nd Street and Ninth Avenue, one block from the Chelsea Highline, two blocks from the A-Line Subway, and a short walk from Chelsea Piers.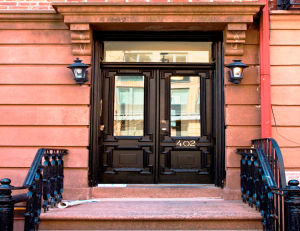 "This particular block on 22nd Street is one of the most sought after blocks in this part of Chelsea," said Peter Von Der Ahe, first vice president of investments at Marcus & Millichap, who handled the sale along with Joe Koicim and Sean Lefkovits.  "It has a very quaint feel that most owners really like, and that's also why owners on that block command higher rents."
With the addition of the Highline Park and the extension of the 7-Line Subway, West Chelsea is considered one of the top up-and-coming neighborhoods in Manhattan.
The Highline attracts an estimated 18,000 people per weekend and has become a staple of West Chelsea, and rents in that part of town have risen substantially with the completion of each stage in the construction of the elevated park.
Rents at 402 West 22nd Street currently range from $1,850 per month – for the least expensive studio – to $6,750 for the three-bedroom duplex.
Buyer and private investor Glenn Sullivan picked up his first New York City investment property through the deal, while the seller, a local investment partnership, was not disclosed.
The property was delivered in tip-top shape with no need for substantial renovation, which contributed to the high level of interest from a multitude of buyers, and the property was marketed as a potential live-plus opportunity, Mr. Koicim said.
"This property was ready to go so the interest was tremendous," he said.  "We had over 45 tours that resulted in more than 20 offers on this property, which was a testament to how much people like that part of the block."
Mr. Von Der Ahe, Mr. Koicim and Mr. Lefkovits are currently marketing nearby properties at 410 West 22nd Street and 412 West 22nd Street, which house a combined 18 units.
Mr. Sullivan was unavailable for comment.