Lego Signs Lease For Flagship At 200 Fifth Avenue, Store Will Cozy Up To Eataly
---
---
LEGO Systems has inked a 10-year lease for 7,703 square feet of retail space at 200 Fifth Avenue. The company behind the beloved children's building blocks projects that the new flagship will open in January 2014, and in a building that for 75 years was known as the International Toy Center before L&L Holdings bought it in 2009, the New York Post reported.
L&L's David C. Berkey and Andrew Wiener represented the building in-house, while Cushman & Wakefield (CWK)'s Jonathan Scibilia and Andrew Kahn represented the toy tenant.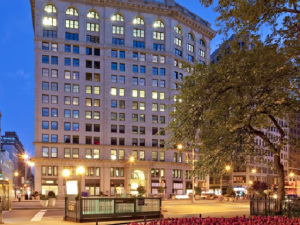 The Lego store, which will replace a Fidelity Investments outpost, will be located on the busy northwest intersection of Fifth Avenue and 23rd Street, across from Madison Square Park. It will have a very notable neighbor in Eataly, the perennially mobbed Italian food purveyor and restaurant warren, also at 200 Fifth Avenue. "It's gonna be awesome," Mr. Berkey said when asked about the overlap in customers between Eataly and Lego. "There's a very international mix there," he said, noting the presence of a Marimekko flagship at the address.
The Denmark-based LEGO Group has a small store at Rockefeller Center and recently signed for a space at Ridge Hill in Yonkers.
200 Fifth Avenue reached 100-percent occupancy last month when Tiffany & Co. expanded its office space there by 57,691 square feet, bringing its total footprint to 405,489 square feet.
Messrs. Scibilia and Kahn could not be reached immediately for comment.