Apartment Building, Former Church, Music Legend Hangout Nets $42.5M
---
---
A property at 309 West 57th Street in Midtown West that once housed a Victorian Gothic church and later saw the likes of John Lennon and Frank Sinatra pass through its doors has changed hands for $42.5 million.
The 16-story, 75,600-square-foot rental property with 102 apartments and nearly 14,000 square feet of commercial space – currently home to night club Providence NYC – was purchased by New York City-based real estate investment firms Imperium Capital and Bronstein Properties.
The property, site of a former church and later a prominent recording studio, is located near a number of popular amenities and development projects, and it's the latest in a string of high-profile acquisitions made by Imperium Capital.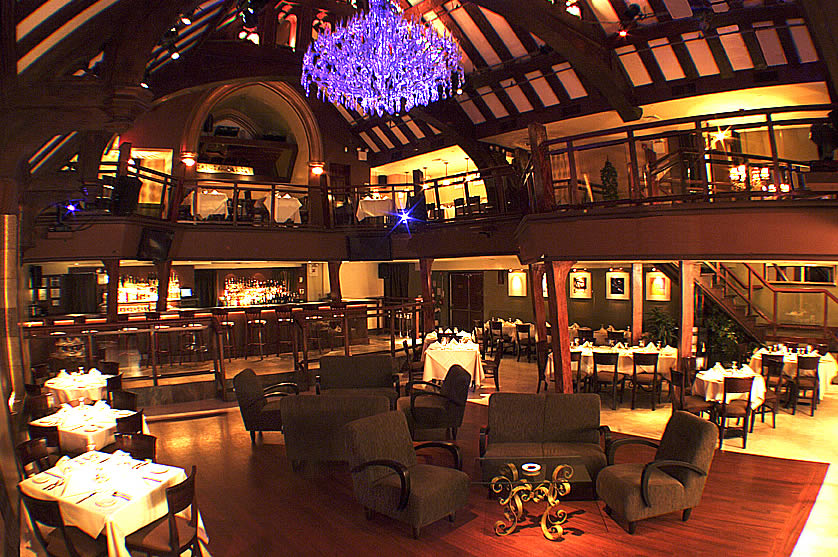 "It's a block from Central Park, it's a block from the Time Warner Center, there's world class condo projects like One57 right there, Nordstrom is going to be right there – so it's right in the heart of it all," said Samuel Schneider, who is a managing partner at the firm along with Daniel Glaser.
The Providence NYC club and event space currently occupies the 13,700-square-foot retail space on a lease that runs for seven more years, and its origins as a Baptist church is evident in its neo-Gothic entrance and vaulted ceiling.
Mr. Schneider called the acquisition a "long-term hold" and said there are no plans for renovations on the building.
That's unlike the $75 million renovation Imperium has planned for the 740,000-square-foot office development project at One SoHo Square in Hudson Square, which will combine 161 Sixth Avenue and 233 Spring Street and was purchased along with Larry Gluck's Stellar Management for a reported $200 million earlier this year.
The firms will use 15,000 square feet of air rights from 26 Vandam Street in SoHo towards the 80,000 square feet of new office penthouse space being tacked on to the One SoHo Square project.
The former Victorian Gothic church at 309 West 57th Street was redeveloped in 1927 by Vincent Slattery and Morris Rothschild and redesigned by Rosario Candela, the famous architect of pre-war "luxury" apartment buildings in the neighborhood.
But it continued to house a Baptist church at its base until 1969, when it became the Media Sound Studios, which according to author David Dunlap drew the likes of music superstars Aretha Franklin, John Lennon, Frank Sinatra and Stevie Wonder.  Jimi Hendrix, Billy Joel, The Rolling Stones, Aerosmith and Barbara Streisand also recorded in the space, according to Metronome Hospitality Group, the group behind Providence NYC.
The space later became popular 1990's nightclub Le Bar Bat, before turning over to Providence NYC.   
"The area will certainly continue to be a destination for major retail development… and luxury retail [is] certain to extend further west on 57th Street," said Mr. Glaser, in a prepared statement.
Imperium's New York City portfolio also includes 103 Prince Street, which houses the SoHo Apple (AAPL) store, as well as a number of properties in the SoHo and Williamsburg neighborhoods.
Bronstein Properties did not return calls seeking comment in time for publication.
103 prince street
,
161 sixth avenue
,
233 spring street
,
26 vandam street
,
309 West 57th Street
,
aerosmith
,
aretha franklin
,
Barbara Streisand
,
billy joel
,
bronstein properties
,
Daniel Glaser
,
david dunlap
,
frank sinatra
,
Imperium Capital
,
jimi hendrix
,
john lennon
,
Larry Gluck
,
media sound studios
,
metronome hospitality group
,
morris rothschild
,
nordstrom
,
One Soho Square
,
One57
,
providence nyc
,
rosario candela
,
samuel schneider
,
Stellar Management
,
stevie wonder
,
the rolling stones
,
Time Warner Center
,
vincent slattery
,
Apple