SoulCycle Opens First Location in Brooklyn
---
---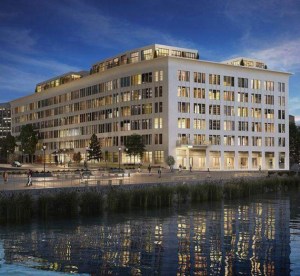 SoulCycle will be opening their first Brooklyn location at 184 Kent Avenue.
The luxury indoor cycling boutique, a subsidiary of Equinox, has inked a fifteen year deal for 4,300 square feet on the ground floor of a new residential building in Williamsburg.
"I targeted SoulCycle as an ideal tenant for the space and made the initial outreach to acquaint them with the Williamsburg market," said Geoffrey Bailey, vice president of retail services at TerraCRG, about the motivation behind the deal.
"Williamsburg has become one of New York City's most fashionable addresses, particularly over the past three years. The young, affluent, and trend conscious demographic is driving demand for retail in the neighborhood," he continued. "SoulCycle serves this demographic in Manhattan, making Williamsburg a natural first choice in Brooklyn. Several high-end brands are actively looking for space in the area."
The cycling boutique will be situated in a 18,000 square foot retail base that is currently 65 percent leased with a gourmet coffee shop, Italian restaurant, and a green dry cleaning service neighboring it.
SoulCycle's space features over twenty-three foot ceilings and is lined with windows along Kent and North 3rd, making it "one of the most visible corners in Williamsburg," added Mr. Bailey.
"SoulCycle's Williamsburg location is the fulfillment of years of work," said SoulCycle co-founder and co-chief executive officer Elizabeth Cutler, in a prepared statement. "We are grateful for the opportunity to open in such an inspiring community."
Mr. Bailey represented both SoulCycle and the landlord, JMH Development, in the transaction. Asking rent for the retail space is $60 per square foot.