Pre-War Building at 103 East 86th Street Fetches $76 Million
---
---
Ofer Yardeni and Joel Seiden of New York City-based real estate owner and building manager Stonehenge have purchased a 90,000-square-foot, 13-story apartment building at 103 East 86th Street, off Park Avenue in Carnegie Hill, for $76 million.
The sale was an off-market deal brokered by Aaron Jungreis of Rosewood Realty, who told The Commercial Observer that he thought long and hard before pinpointing a buyer.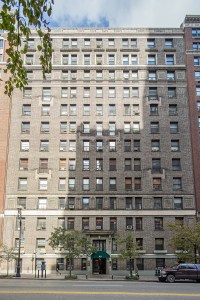 "Sometimes you get a deal and you send it out to a lot of people," he said.  "In this case I made just one call, and they went for it.  This was right up their alley… I know what they buy and I know what they like."
A family-owned, doorman building in a great location off Park Avenue, with low rents relative to the rest of the market, was the perfect fit for the duo at Stonehenge, he said.
The 48-unit building, built in 1914, which features three-, four- and five-bedroom apartments with fireplaces, currently fetches rents in the $40 – $45 per square foot range.
But, considering what Jungreis called "tremendous upside" on the property, scheduled renovations to the lobby and apartment interiors could allow the new owner to ask for nearly double that, he said.
"It's a heck of a piece," he said.  "It's beautiful.  Just magnificent."
Though it's not in the plans, Jungreis said the property is "prime for a condo conversion," especially since 58 percent of the apartments are free market.  "It's always good to know you can do that."
Stonehenge did not return calls seeking comment.