One Liberty Properties Closes Sale of Historic Murray Hill Property
---
---
One Liberty Properties, Inc., a Great Neck, N.Y.-based REIT has closed on the sale of two adjacent mixed-use buildings in the Murray Hill section of Manhattan for $18.25 million.
The buildings, located at 121 Madison Ave. and 27 East 30th Street, comprise nearly 133,000 square feet of combined residential and retail space and were purchased by The Nomad Land Company, LLC, public records show.
The historic prewar building at 121 Madison Av., located in the heart of the Nomad District, makes up almost 112,000 square feet of the total.  It was built circa 1895 as Manhattan's First Coop and later converted to luxury rentals.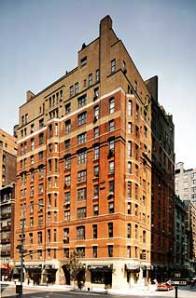 One Liberty Properties, Inc., publically traded under the New York Stock Exchange under symbol OLP, is a member of the Russell 3000, making it one of the largest 3000 companies on the U.S. stock markets.
The company owns a portfolio of 29 retail, industrial and office properties in 29 U.S. states totaling nearly 5.5 million square feet, according to the company's website.
It was not clear why the Murray Hill properties were sold, as the seller did not immediately return calls seeking comment.
The REIT owns 300 Gold Street in Brooklyn, a 66,000 square foot office that's home to NYPD offices.
The buyer, a.k.a. Harlington LLC, owns and manages buildings in all five boroughs, with about 25 located mostly on Manhattan's east side.  The company did not return calls seeking comment.