NYU to Lease 26,000 Square Feet at Brooklyn's Metrotech Center
---
---
NYU's Center for Urban Science and Progress will temporarily lease 26,000 square feet of space from Forest City Ratner at Downtown Brooklyn's Metrotech Center, where it will host its inaugural class of 50 students this fall.
Construction has begun on the space at 1 Metrotech as the school awaits the completion of its new home at nearby 370 Jay Street, slated for completion in 2017.
The Metrotech space will include 83 offices and workstations for faculty and staff; collaborative spaces at the corners of the building; and at least three labs, according to NYU.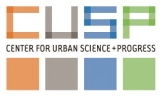 "The innovative faculty and students at CUSP will set out to tackle urban challenges and bring innovative solutions to a world market, and it's only appropriate that we begin shaping these ideas in Brooklyn, one of the most dynamic neighborhoods in the world," said CUSP Director Steven Koonin in a statement. "There is no place better to be doing this work, and we look forward to working with Brooklyn and NYC to create new partnerships, urban products, companies and jobs."
The CUSP research facility to be built at 370 Jay Street, a former Metropolitan Transit Authority facility, was one of the winning proposals submitted in response to the city's Applied Sciences NYC initiative.  A main focus of CUSP's research will be to investigate and develop solutions to the challenges that face cities around the world — what the school calls "urban informatics."
The 460,000-square-foot Jay Street facility will feature classrooms, offices, and laboratory space, ultimately housing an estimated 50 researchers and faculty members, 400 M.S. students and 100 Ph.D. candidates.
The project will create $5.5 billion in economic activity, more than 7,000 jobs and 200 companies "over the coming decades," New York City Economic Development Corporation President Seth Pinsky said in a statement.
"At the same time, the academic programs and cutting-edge research generated by this institution will help solve some of the major modern challenges that large cities like New York City are certain to face," he said.
An NYU spokesperson said NYU and Forest City Ratner brokered the Metrotech deal in-house, and that the lease is for six years.
1 Metrotech Center
,
370 jay street
,
applied sciences nyc
,
center for urban science and progress
,
Downtown Brooklyn
,
Forest City Ratner Companies
,
Metropolitan Transportation Authority
,
MetroTech Center
,
New York City Economic Development Corporation
,
New York University
,
Seth Pinsky
,
steven koonin