Negotiations Over Signage Delay Microsoft Deal
---
---
Negotiations over outdoor signage at 11 Times Square, among other issues, has delayed a deal between SPJ Properties and Microsoft (MSFT) expected today, sources told The Commercial Observer.
After eyeing the space for months, the company was shuffling papers around this week with owner SPJ Properties to get the deal completed; but the signing of a letter of intent, which sources said was scheduled to happen today, likely won't be completed until after Thanksgiving, said people familiar with the deal.
The 16-year lease is for 260,000 square feet across floors four through 11, at a rate in the low $60's, a broker who reviewed a preliminary version of the lease said.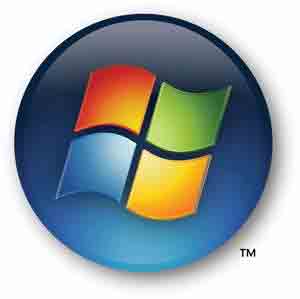 When the building went up in 2010, ownership was originally asking for rents that stretched into the $90's and even up to $100 per square foot.
"That's really not what they had planned for the building," the broker said.  "That's a pretty solid deal for the tenant."
"I don't know exactly what the holdup is, but I have to guess that Vornado is doing their best to keep them at 1290," the broker added, referring to Microsoft's current home at 1290 Avenue of the Americas.
One source said the deal was delayed because of a disagreement over signage.
"That can be a major economic hurdle to get over," the broker said, referring to negotiations over exterior branding opportunities .  "You have a landlord doing a deal way lower than they had planned and someone is probably intent on getting more money for signage – especially in Times Square, where some of the signs go for millions a year."
Another broker said a financing delay could be causing the holdup.
As previously reported in The Commercial Observer, a pitch by building owner SJP Properties months ago rekindled Microsoft's interest in the building, after its attention had swayed to Mort Zuckerman's 250 West 55th Street.
A team from Jones Lang LaSalle led by executive Mitch Konsker was behind the original push to bring the company to the building; but SJP Properties declined comment for this article, and Mr. Konsker did not return phone calls and emails seeking comment.
Lisa Kiell, a leasing broker at Jones Lang LaSalle who has also represented Microsoft in the past, did not return calls seeking comment.
A Microsoft spokesperson contacted by phone was unable to confirm the deal, ultimately returning an email with following statement from Lou Gellos, Microsoft's director of corporate communications:  "We are always evaluating our workspace needs but we have no news to share."
The deal, albeit at a lower rate than anticipated, would be a success story for a building that has struggled to land tenants.
The office tower came online as Lehman Brothers collapsed, and it took nearly two years before law firm Proskaur Rose, the building's anchor tenant, signed a lease for 400,000 square feet in January 2011.
Earlier this year, the retail space landed a 25,000-square-foot lease from Global Food International, a Russian restaurant group.
Have any information about the discussions? Send us a tip at tips@observer.com. As always, all names will be kept strictly confidential.
11 Times Square
,
1290 Avenue of the Americas
,
250 West 55th Street
,
global food international
,
Lehman Brothers
,
Lisa Kiell
,
Mitch Konsker
,
Mort Zuckerman
,
proskaur rose
,
spj properties
,
JLL
,
Microsoft