Meltdown in Midtown: Soft Leasing Activity Has Midtown Sales Lagging
---
---
In last week's column, I observed that in New York City's building sales market, the outer-borough submarkets have been performing better than Manhattan on both a dollar volume basis and a number of properties sold basis. This is an unusual turn of events that we believe is linked to the softness in the office building sector, primarily in Midtown Manhattan.
The outer-borough submarkets have seen significant increases in dollar volume in 2012 over 2011. The most modest increase was seen in the Bronx, where sales volume is on pace for $917 million, a very healthy 21 percent increase over 2011 levels. Queens is on pace for $1.75 billion, which would be a 29 percent increase, while Brooklyn is tracking toward $3 billion, which would represent a 78 percent increase over last year. The best performing submarket is Northern Manhattan, which is on pace for $735 million of sales volume, a whopping 102 percent increase over 2011 totals.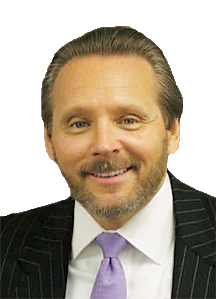 Each of these submarkets is performing extraordinarily well. If we look at the Manhattan submarket, however, we see some interesting trends. The quarterly dollar volume of sales over the last five years hit a peak of $7.3 million in during the second quarter of 2011. By the middle of last year, the market appeared to be gaining significant traction, with a strong third quarter that saw $6.7 billion of activity. Interestingly, the broader economy also appeared to be gaining traction at this point, before slowing tangibly.
Since that time, the market has hit a quarterly total of $6 billion just once (in 1Q12) and then saw two successive quarters of reduced dollar volume. This reduced dollar volume is largely due to the softness in Manhattan's office leasing market. Net absorption has been weak, and most tenants are opting to renew in existing spaces or put off major space decisions altogether. This has led to several office building offerings that have been unable to achieve pricing that sellers would find compelling.
While office building sales normally make up a relatively small share of total buildings sold, they typically represent the lion's share of dollar volume in Manhattan. Thus far, in Manhattan, the dollar volume through the first three quarters of 2012 has been $16.9 billion. We are on pace for $22.6 billion this year, which would be about 3 percent less than the $23.2 billion seen in all of 2011. This is the only submarket that may actually decline year-over-year without a strong fourth quarter.
With regard to the number of properties sold, the Manhattan submarket is doing slightly better, but only marginally. The Northern Manhattan market once again led the way, on pace for 236 property sales this year, which would be a 90 percent increase over the 124 sold last year. Brooklyn comes in second, on pace for 1,145 sales, a 47 percent increase over last year's total, followed by the Bronx which is headed toward 353 property trades, a 46 percent increase.
The Manhattan submarket comes in fourth place, with 685 properties sold, on pace for 913, a 30 percent increase over the 703 sold last year. While 913 would be a great number, on a relative basis, the submarket is lagging. Only Queens has a lower rate of increase, with a projected 467 sales which would be up 25 percent.
All in all, the building sales market in New York City is on pace for 3,115 sales this year, a strong 40 percent increase over the 2,222 property transfers last year. Therefore, the pace within the Manhattan submarket falls 10 percentage points below the citywide average, a rare occurrence indeed.
We will need the Midtown office sector to get a jolt of adrenaline in order to reverse this trend.
rknakal@masseyknakal.com
Robert Knakal is the chairman and founding partner of Massey Knakal Realty Services; in his career he has brokered the sale of more than 1,250 properties, with a market value in excess of $8.5 billion.