Latin Markets Renews at 8 West 37th Street
---
---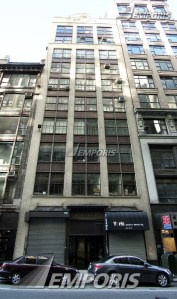 Latin Markets Brazil has inked a renewal deal at 8 West 37th Street.
The firm will continue to operate out of their 2,708-square-foot office on the seventh floor of 8-10 West 37th Street. Latin Markets, founded in 2009, has organized more than 75 events, ranging from Latin America-focused investment forums to infrastructure summits to market intelligence. The events have been hosted throughout Latin America and the world abroad and have been mentioned by notable news sources such as The New York Times and Reuters.
The firm operates the real estate, private equity, northern and southern Latin America, and projects and infrastructure groups at their headquarters in New York. Latin Markets also operates an office in London as well.
Latin Markets brought in a leasing team from Lee & Associates consisting of Dennis Someck, Mitchell Kunikoff, and Jeffrey Ram to represent them in the renewal. A first vice president of CBRE, Joseph Mangiacotta, was on the other side of the table representing the landlord, 8 West 37th Street LLC.
Mr. Mangiacotta's leasing efforts within the past year have attracted several tenants including Brooks Groups Associates, Domestic Workers United, and Unithree.
Asking rents within the building range from the low to mid $30s per square foot.—