CBRE Reports Significant Growth in Six Major Manhattan Retail Corridors
---
---
Six of 11 prime retail corridors in Manhattan enjoyed substantial rent increases during the third quarter, according to a report released yesterday by CBRE Group Inc. Herald Square witnessed the largest quarter-to-quarter increase at 30 percent, with Downtown Manhattan following closely behind at 28 percent. Perennial retail heavyweights Fifth Avenue and Times Square (both up 23 percent) also surged.
Retail specialists are keeping a close eye on the stretch of Fifth Avenue between 42nd and 49th Streets. International apparel giant H&M signed for a 57,000-square-foot store–its largest in the world–at 589 Fifth Avenue, in one of the quarter's biggest transactions. (The Swedish company also leased 42,500 square feet at 4 Times Square.) "Fifth Avenue has been and will continue to be a major draw for tourists," said Jedd Nero, the executive vice president of CBRE Retail Services.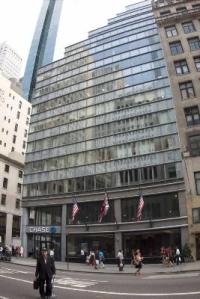 H&M's move to an address at the southeast corner of 48th Street helped mark a continuing shift in the perceptions of Fifth Avenue. "The line between 42nd to 49th Streets and 49th to 59th Streets is vanishing," said Mr. Nero. "Tourists don't stop at the invisible border at 49th Street. They continue because they're drawn to Grand Central Terminal, the Diamond District, the New York Public Library and Times Square." Mr. Nero added that CBRE conducted a survey comparing traffic flow at the intersections of 52nd Street and Fifth Avenue and 48th Street and Fifth Avenue. There was more foot traffic at 48th Street, bolstering the argument that the neighborhood's unofficial boundary is an antiquated notion.
The immediate future looks bright for all of Fifth Avenue between 42nd and 59th Streets. "I think we'll continue to see an influx of international retailers looking to take advantage of our market," said Mr. Nero. He mentioned Topshop and Forever 21 as large tenants that might seek a toehold on the corridor, where there is currently an unprecedented inventory totaling around 200,000 square feet of multilevel retail space available.