Phoenix Group Expands at 370 Lexington Avenue
---
---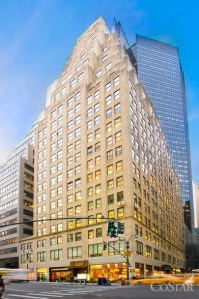 The Phoenix Group Advisors Inc. has renewed and expanded its office in Midtown.
The staffing agency will add an additional 1,000 square feet to their lease at Sherwood Equities' 370 Lexington Avenue. The firm previously occupied 2,500 square feet on the 10th floor of the building but will move in favor of a 3,500 square foot space on the 2nd floor.
Phoenix Group was interested in expanding, and Sherwood Equities considered options within the building to build the company's new office to its specifications.
"The landlord created a reception area, modified an office, installed new carpets and paint, as well as reconfigured power and data ports per the tenant's specific requirement," said Jill Burrowes, an in-house broker for Sherwood Equities.
Ms. Burrowes worked alongside her colleague at Sherwood Equities, Adam Weissleder, in representing the landlord. The Phoenix Group did not have an exclusive representative.
The asking rent for the deal was $52 per square foot. The Phoenix Group's old office was also placed back on the market with the same asking rent. 370 Lexington Avenue has two additional offices available including the entire 26th floor. Asking rents range from the high $40s to mid $50s across the floors.
"The nature of 370 Lexington Avenue allows for flexibility for our tenant base, and it is fantastic to see yet another tenant expanding within the building," said Ms. Burrowes. "The Phoenix Group was the fifth tenant to expand within the building since the [second quarter] of 2012."
The building at 370 Lexington Avenue is one of several properties in Sherwood Equities' portfolio. The development firm owns and manages some of the best addresses in the city including 2 Times Square, 1 Times Square, and 1600 Broadway as well as the Coronado and the Saratoga on the Upper West Side and Upper East Side respectively.