Temco Service Industries Relocates to 417 Fifth Avenue
---
---
Temco Service Industries, a company that provides janitorial, security, and maintenance services to buildings, will be relocating its New York City headquarters to 417 Fifth Avenue from One Park Avenue, The Commercial Observer has learned.
The company will be taking a 22,000-square-foot office on a portion of the 9th floor in the 11-story building.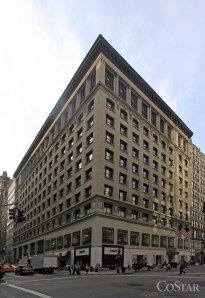 Cushman & Wakefield's David Stockel, Peter Van Duyne, John Picco and Andrew Weisz represented Temco Service Industries.
Roxana Girand of Murray Hill Properties represented 417 Fifth Avenue, the building's landlord.
Mr. Stockel said that Temco Service Industries was occupying 29,000 square feet at One Park Avenue and was looking to shrink its footprint.
"The client [Temco] thought that they had too much space," said Mr. Stockel. The company wanted to go from occupying several floors to just a single floor.
"They wanted to reduce their footprint and reduce their overhead, their real estate overhead," he added.
The availability on the 9th floor of 417 Fifth Avenue was a built space that had "a lot of residual value as far as the installation was concerned."
"By the time we got ready to move, we were more focused on built opportunities than raw spaces to kind of limit the capital expenditure," said Mr. Stockel.
Temco, which services nearly 200 million square feet of facilities every day in the United States and Europe, also had a training space requirement. The built space on the 9th floor at 417 Fifth Avenue had a board room that was of an equivalent size to the company's old board room at One Park Avenue.
Asking rents were not disclosed. Temco's lease is for 7 years.
drosen@observer.com