Silverstein Properties Obtains $63 Million Loan on 120 Wall Street
---
---
Silverstein Properties has refinanced the office tower 120 Wall Street with a $63 million loan, according to public records. Bank of America originated the mortgage. The reason of the loan was to refinance an existing loan that was due to expire on October 1st, a spokesman with Silverstein Properties told to The Mortgage Observer.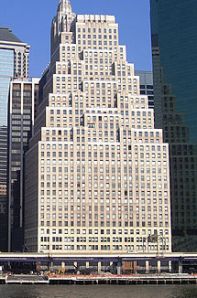 Built in 1929, the 34-floor and 615,000-square-foot building has obtained the designation of New York City's first and only Association Center. The designation creates special real estate tax advantages, enabling qualified not-for-profit tenants to benefit from cost-effective office space. The National Urban League, the United Way of America, and the United Negro College Fund are all headquartered in the building.
Currently, office spaces are available for asking prices between $36 and $38 per square foot.
In the recent months, Silverstein Properties, the developer of the World Trade Center, has refinanced the Silver Towers residential complex at 610-620 West 42nd Street with a $490 million loan, underwritten via Fannie Mae. Last March the company refinanced its liberty bonds and a commercial mortgage-backed security secured by Seven World Trade Center for a total of $577.8 million.
apirolo@observer.com