Northwestern Mutual Provides $91 Million Construction/Permanent Financing on D.C. Development
---
---
A joint venture between Giant of Maryland and the Bozzuto Group secured $91 million in construction and permanent financing for Cathedral Commons, a 264,272-square-foot, mixed-use development in Washington, D.C.
Northwestern Mutual Life Insurance Company originated the 13-year, fixed-rate loan, a spokeswoman with HFF confirmed. HFF represented the borrower on the deal.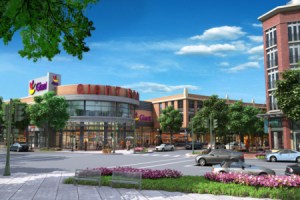 Construction has already started and the residences are scheduled to be ready by fall 2014. Upon completion, Cathedral Commons will include 137 luxury multi-housing rental units, eight luxury townhomes and 128,852 square feet of retail space. About 60 percent of the retail portion is pre-leased and will be anchored by a 56,000-square-foot Giant Food grocery store. The project is located at 3336 Wisconsin Avenue in the Cathedral Heights neighborhood of Washington, D.C.
"This is the successful culmination of a process that began by securing the Bozzuto Group as the development/joint venture partner for Giant of Maryland and then fully capitalizing the construction," said HFF managing director Mark Remington, who worked on behalf of the borrower with director Daniel McIntyre. "Together, Giant of Maryland, Bozzuto and Northwestern Mutual will bring this trophy-class asset to life," Mr. Remington added.
apirolo@observer.com