Joe Stettinius Jr. Voted In as New CEO of Cassidy Turley
---
---
Cassidy Turley and its board of directors have voted in Joseph Stettinius Jr. as the new Chief Executive Officer of the commercial real estate company, it was announced this afternoon. 
Mr. Stettinius, 49, who previously served as president at the firm, will be replacing Mark Burkhart in Cassidy Turley's top role, effective immediately.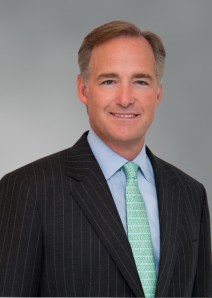 In a statement, Cassidy Turley Chairman Wally Pinkard said the promotion of Mr. Stettinius will "enhance our firm's ability to capitalize on the significant opportunity ahead."
"The company has met its growth and development goals ahead of schedule and we are well poised to meet our next set of strategic objectives," added Mr. Pinkard.
After serving as the company's CEO for over 20 years, Mr. Burkhart decided to step down to give way to Mr. Stettinius.
"Mark's initiatives set in motion our current growth plan," Mr. Pinkard added in his statement.
Mr. Stettinius was elected to the role of CEO by the board of directors on October 2, he told The Commercial Observer. 
In his new leadership role, Mr. Stettinius said Cassidy Turley will continue to build on its presence across the Northeast.
"I think there is a tremendous opportunity for us to continue to leverage our current strengths in Boston, New York, and [Washington] D.C., along with the entire Northeast corridor," he said. "We're focused on how we connect those cities and how we leverage off of our legacy strengths elsewhere to take advantage of relationships in other markets to succeed in those three very important markets."
New York City will continue being a "key priority" with Cassidy Turley, he said, although would not say outright if the firm was going to add more staff to the New York City Tri-State office.
"We're going to continue to support our momentum in New York under Peter Hennesy's leadership, and continue to grow our presence in the Tri-State region," he added.
"We will grow organically, but we're also prepared to make acquisitions that are accretive to our capabilities," he said.
Mr. Stettinius will continue to work out of the firm's Washington, D.C. office. He previously served as the CEO of Cassidy & Pinkard Colliers from March 2007 to February 2010. He has also worked as area director of mid-Atlantic services business at Trammell Crow, which was acquired by CBRE Group, and had worked in an executive capacity at Equity Office Properties Trust and Jones Lang Wootton.
drosen@observer.com