Cohen Taps C&W Team to Patch Another Third Avenue Hole
---
---
Landlord Charles Cohen is gearing up for vacancy at 622 Third Avenue.
The nearly 900,000-square-foot office tower has about 200,000 square feet of space that Mr. Cohen says is soon set to come available as several leases at the property expire.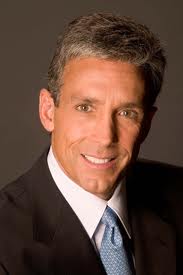 The empty space is the latest challenge in a portfolio that has seen other vacancies in recent years. Last year ASME vacated another office tower owned by Mr. Cohen, Three Park Avenue, leaving behind about 100,000 square feet at the property. Guggenheim Partners, a large investment firm also left 135 West 57th Street, another Cohen tower.
Mr. Cohen has dealt with such departures before. In 2010, a leasing team he hired from the real estate services firm Cushman & Wakefield led by C&W's chairman of global brokerage Bruce Mosler, arranged an over 200,000-square-foot lease at 805 Third Avenue, a building owned by Mr. Cohen's family-run real estate firm Cohen Brothers Realty.
Mr. Cohen told The Commercial Observer he plans to complete renovation work on 622 Third Avenue as well as other properties he owns in order to make them more desirable to tenants during a period of slow leasing activity in Midtown.
"622 Third has very efficient column layouts and nine foot high ceilings that will make it attractive to a host of users," Mr. Cohen said. "Right now we're doing new elevators and we're going to do the entire lobby. I would say we'll spend about $5 million doing the work."
In addition to the face lift at 622 Third Avenue, Mr. Cohen said he will renovate Three Park Avenue, an overhaul that will include a makeover of the building's lobby. He is also in the process of significantly renovating 475 Park Avenue South, another tower he owns, including replacing the building's facade and redoing its lobby.
"We are always reinvesting in our buildings," Mr. Cohen said.
Mr. Mosler will lead the effort to fill the space at 622 Third Avenue.
"The building's floorplates really stand out for Third Avenue, which has a lot of irregular shaped spaces," Mr. Mosler said. "This building was well designed. It's hard to get big floors that are column free and uniformly rectangular on the avenue like this."
Third Avenue is generally more impacted by leasing slowdowns than other areas of Midtown because it is at the periphery of the market. Mr. Cohen said he believes strongly in the area's desirability.
"Third Avenue is a corridor my family pioneered, my father and his brother built 805 Third Avenue in the late 1970s," Mr. Cohen said. "We know Third really well and we understand it. It's our neighborhood and given its proximity to the center of Midtown, we feel it's the best deal in town."
Mr. Cohen said he was seeking rents in the $50s and $60s at 622 Third Avenue.